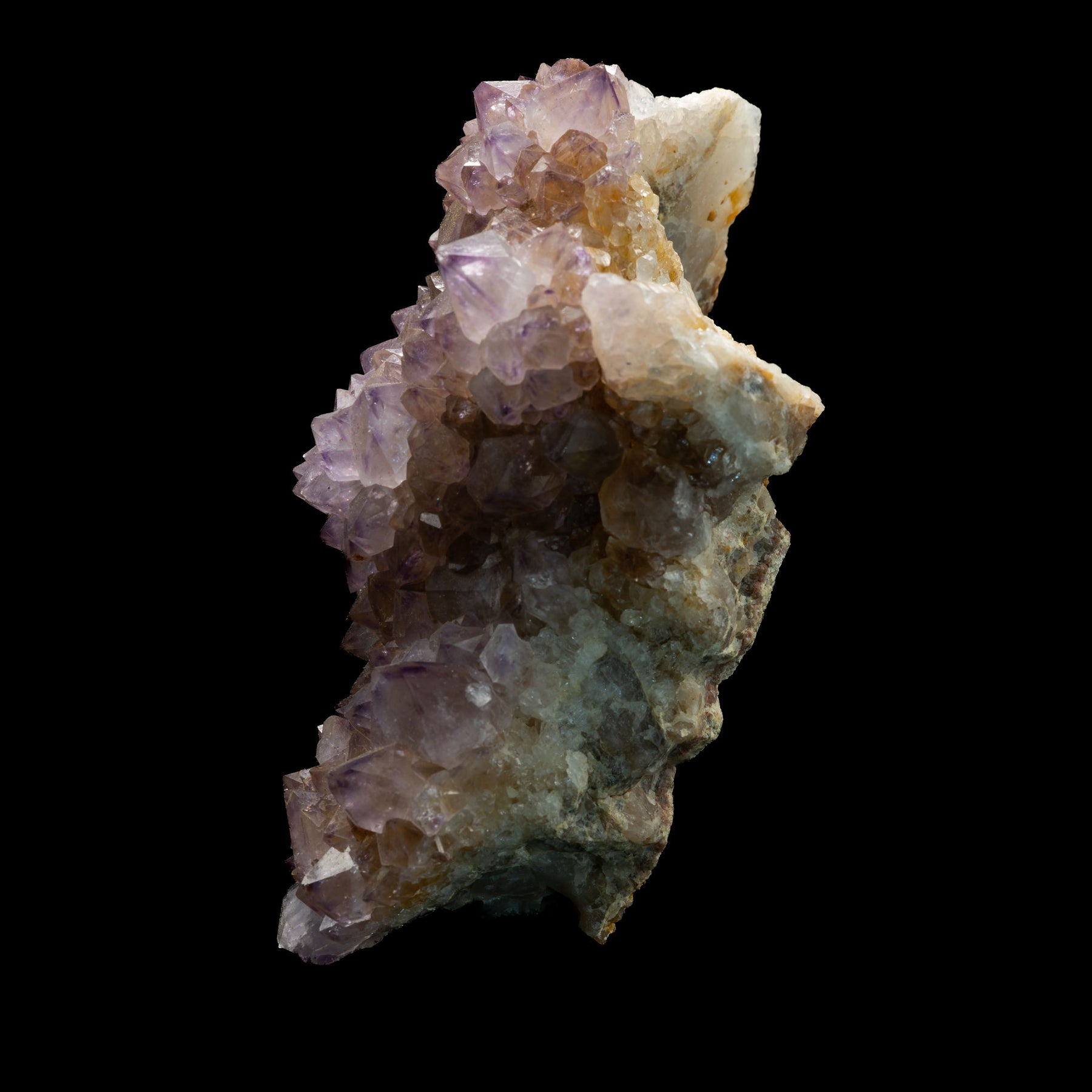 Amethyst Spirit Quartz with Citrine - 204g
 Amethyst Spirit Quartz, also known as Ametrine from South Africa. Ametrine is a combination of both Amethyst and Citrine.  It varies in shades of pale lilac to deep purple with light to dark specs of orange citrine at the root of the crystal. The Citrine Spirit Quartz varies in shades of pale yellow to gold, sometimes with a rich orange or brownish cast.
107 x 57 x 50 mm
Dimensions
Height: ≠ Width: ≠ Depth:
Amethyst
Exploring the Beauty of Smoky Amethyst Scepters & Spirit Quartz
Have you ever wanted to learn more about the beautiful healing properties of amethyst crystals? If so, then this blog post is for you! We'll be exploring the unique properties of two types of amethyst crystals: smoky amethyst scepter and amethyst spirit quartz.