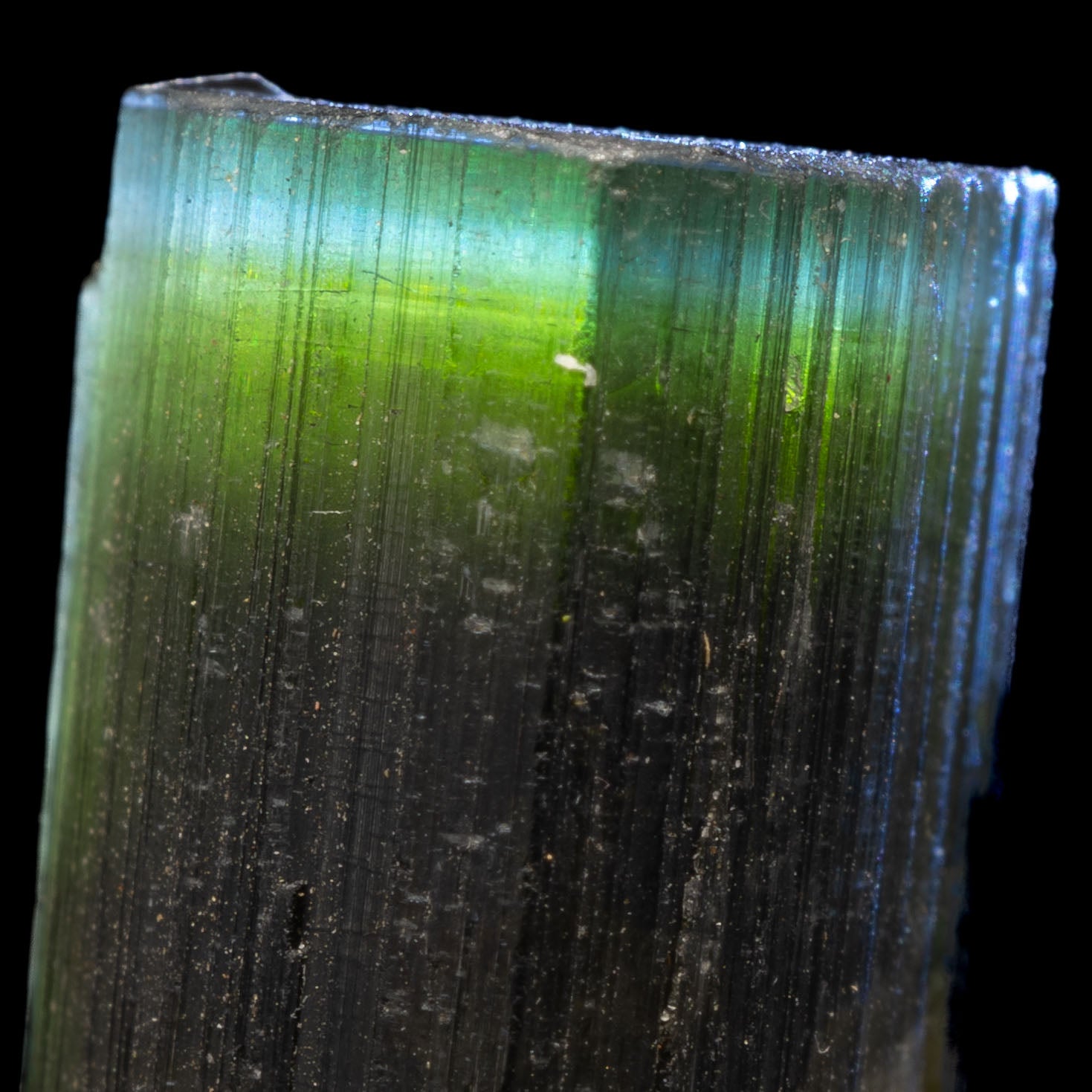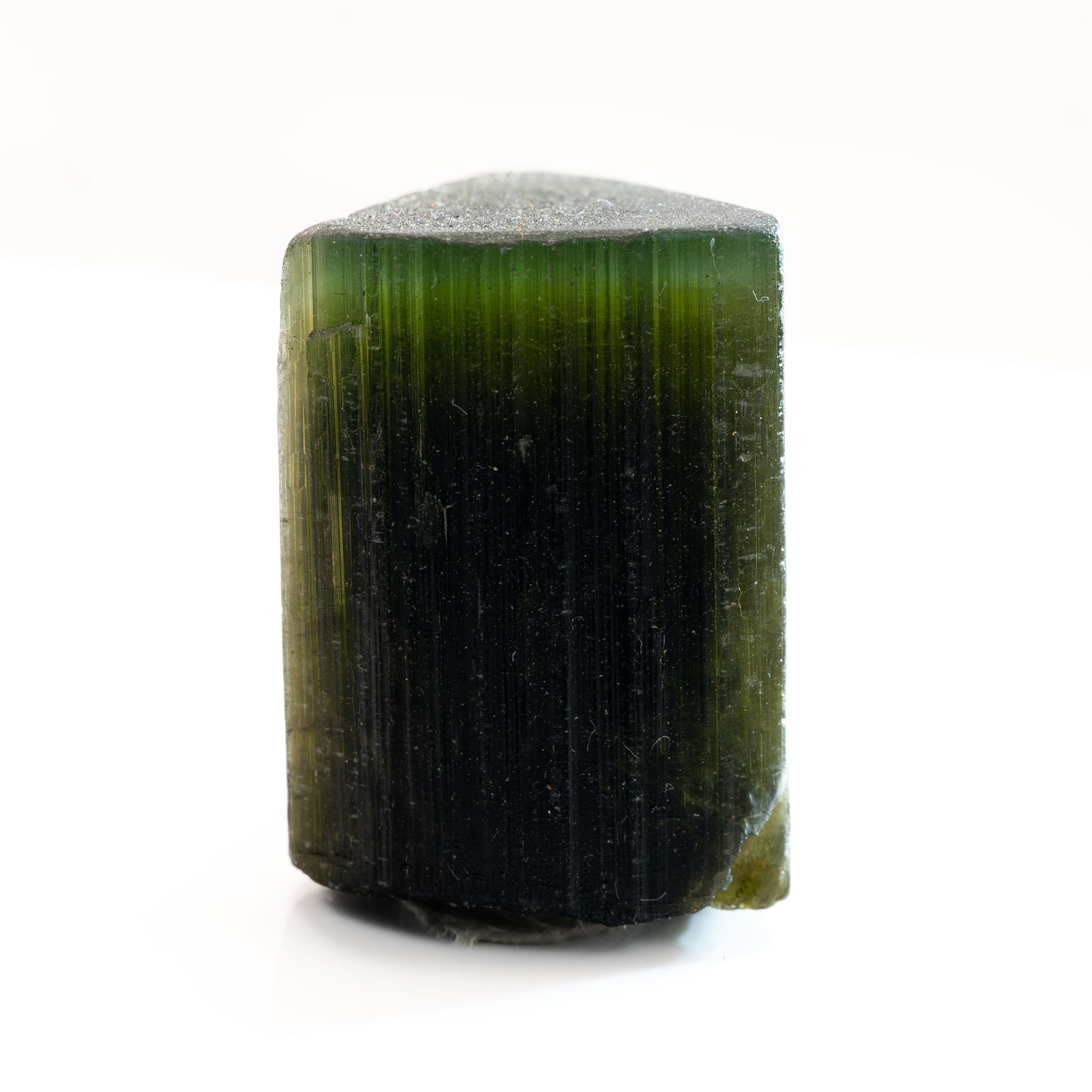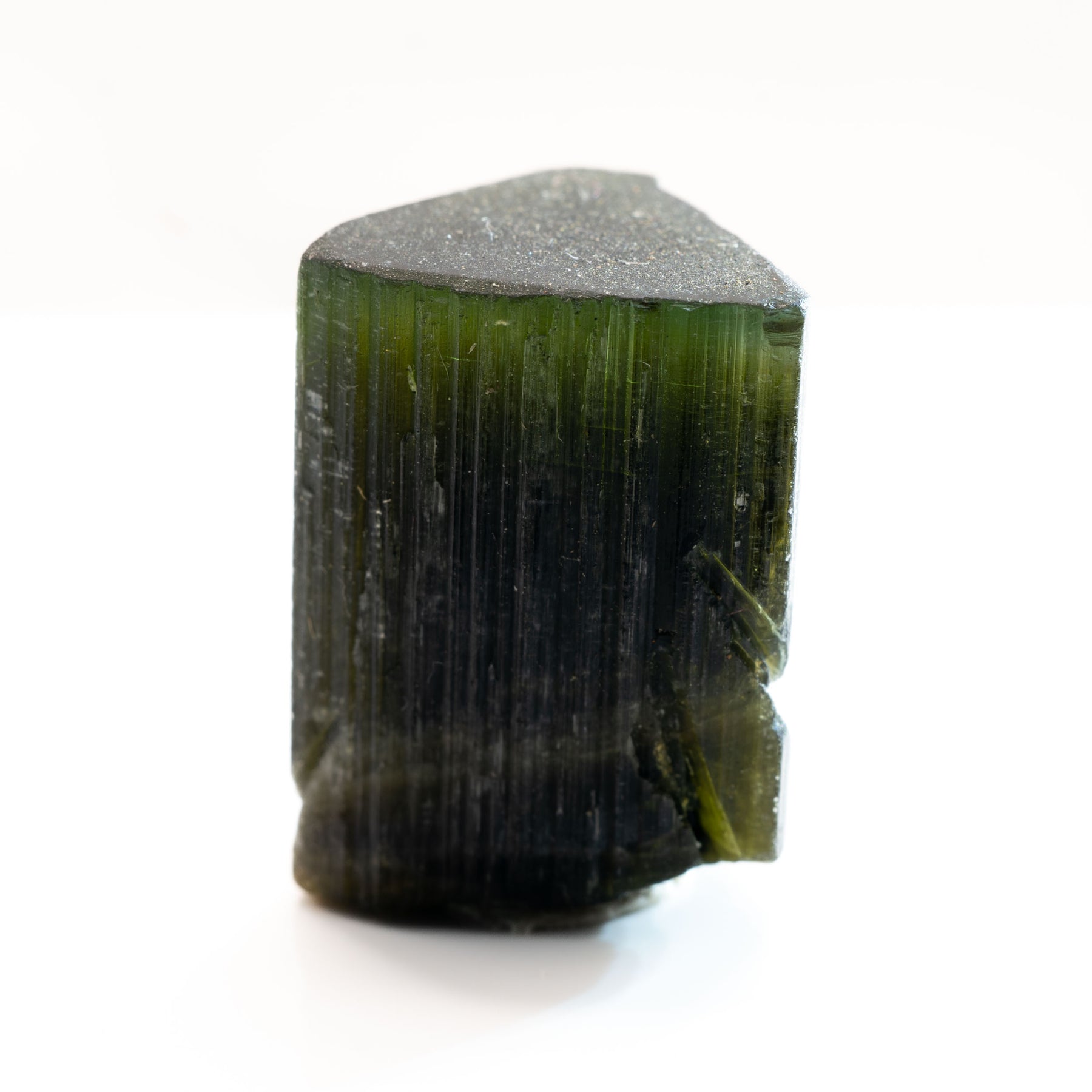 Aqua Blue Tricolor Tourmaline 5.22g
A spectacular multi colored elbaite tourmaline zoning ranges between a lovely teal blue at the top, another layer of an emerald green hue that blends into deeper green block.
Locality Gilgit district Pakistan.

You will receive the crystal pictured in this photograph. This photograph was taken with a light source illuminating behind the specimen. 
DImension: 17.3 x 12 x 12.6mm
Weight: 5.22g
Dimensions
Height: ≠ Width: ≠ Depth:
A Guide to Crystals & Minerals
NAKED DIARY