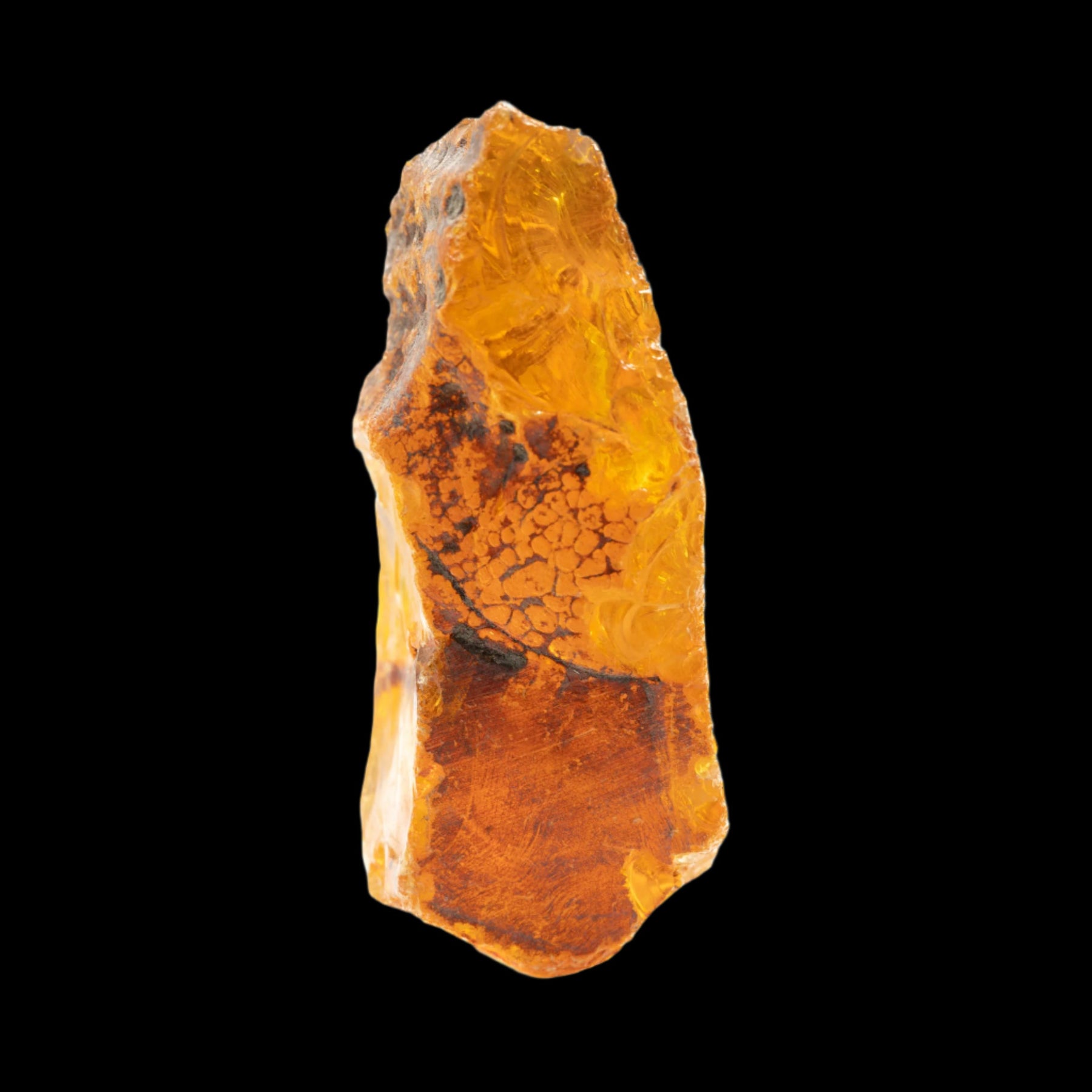 Dominican Amber - Raw 27g
Dominican Amber is a unique gemstone prized for its transparency and UV-reactivity. When illuminated under UV light, it radiates with vivid color and plentiful inclusions, delivering a visually distinctive experience. This rare material originates from Hymenaea Protera trees, now extinct, and is usually fractured into chunks or pieces ideal for jewelry crafting. Dominican Amber differs from Baltic or Mexican Amber, making it an exceptional addition to any collection of Amber enthusiasts.
| | |
| --- | --- |
| Weight: | 27g |
|  Dimensions: |  62 x 40 x 22 mm |
| | |
| | |
4 minute read
Discovering Amber from the Dominican Republic: A Guide to its History & Culture
Amber is a precious gemstone found in the Dominican Republic that has been used for centuries in jewelry and art. In this blog post, we'll explore the history, and beauty of amber from the Dominican Republic.