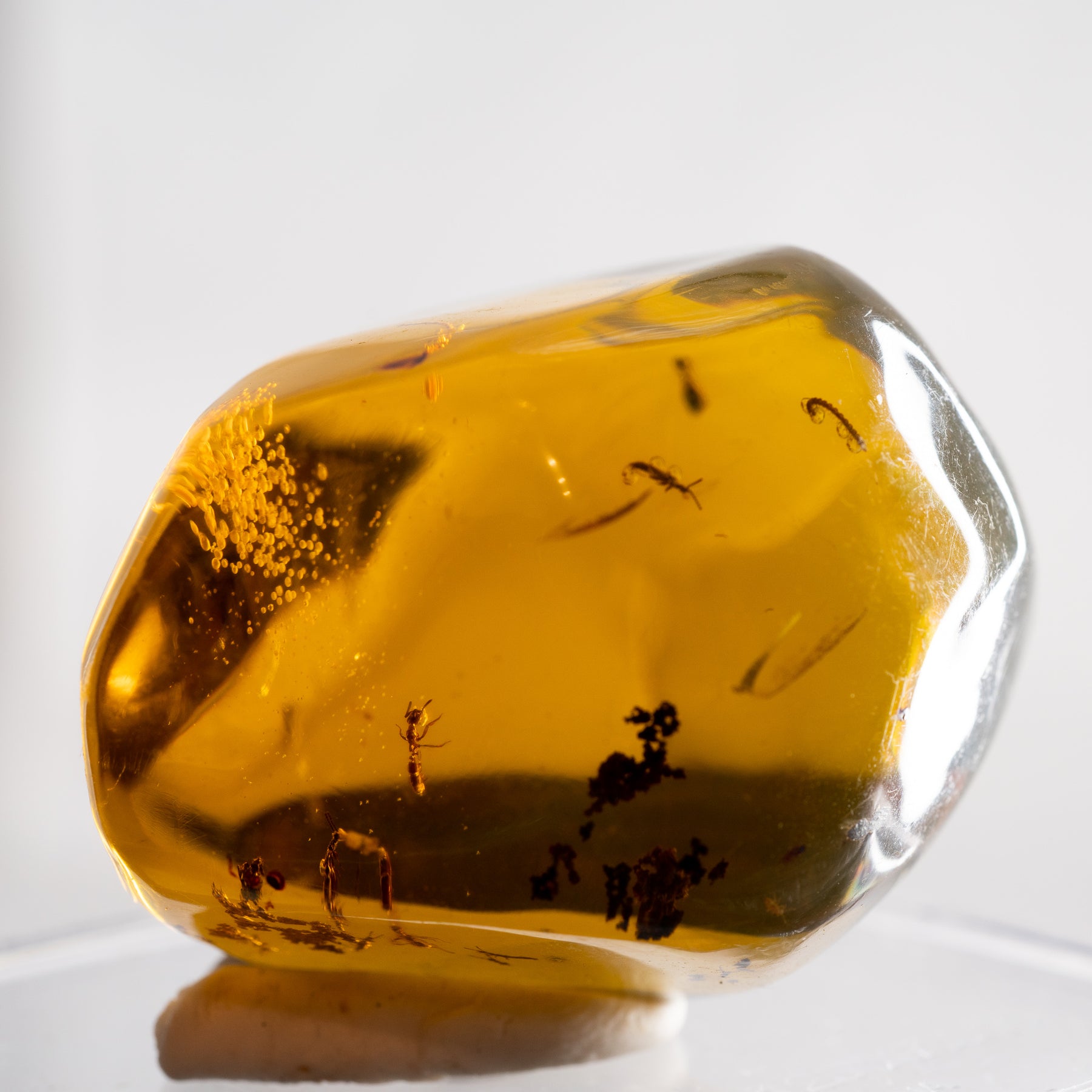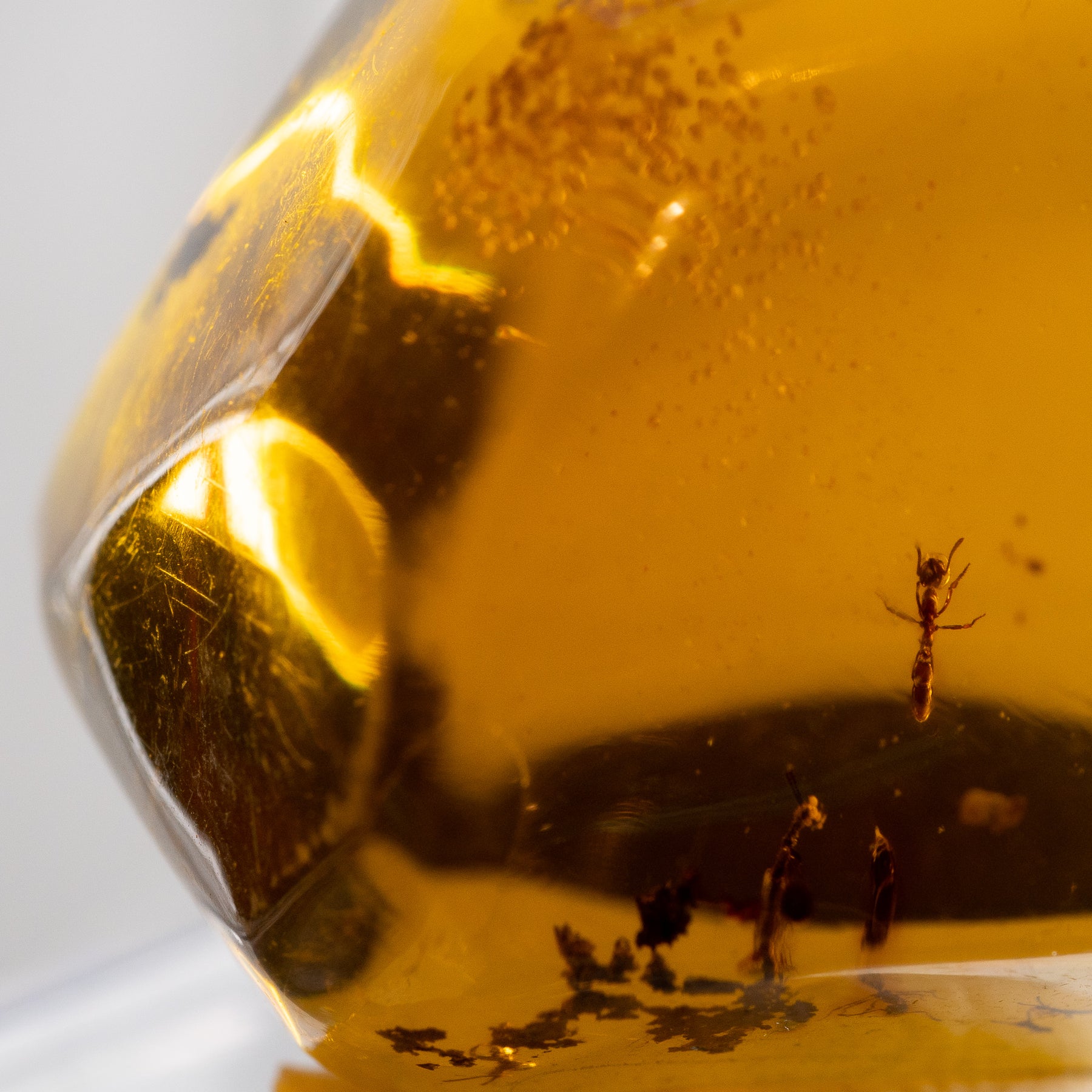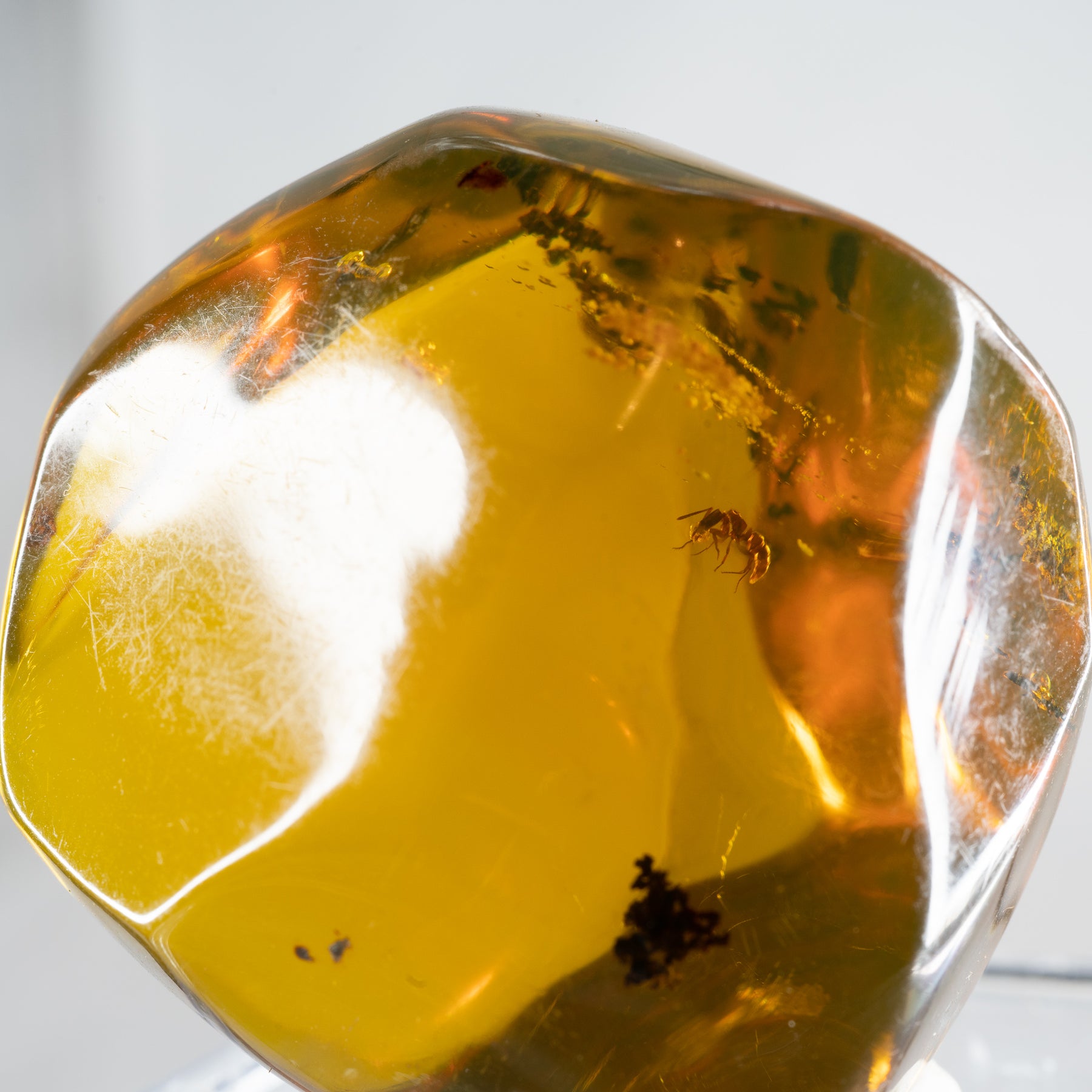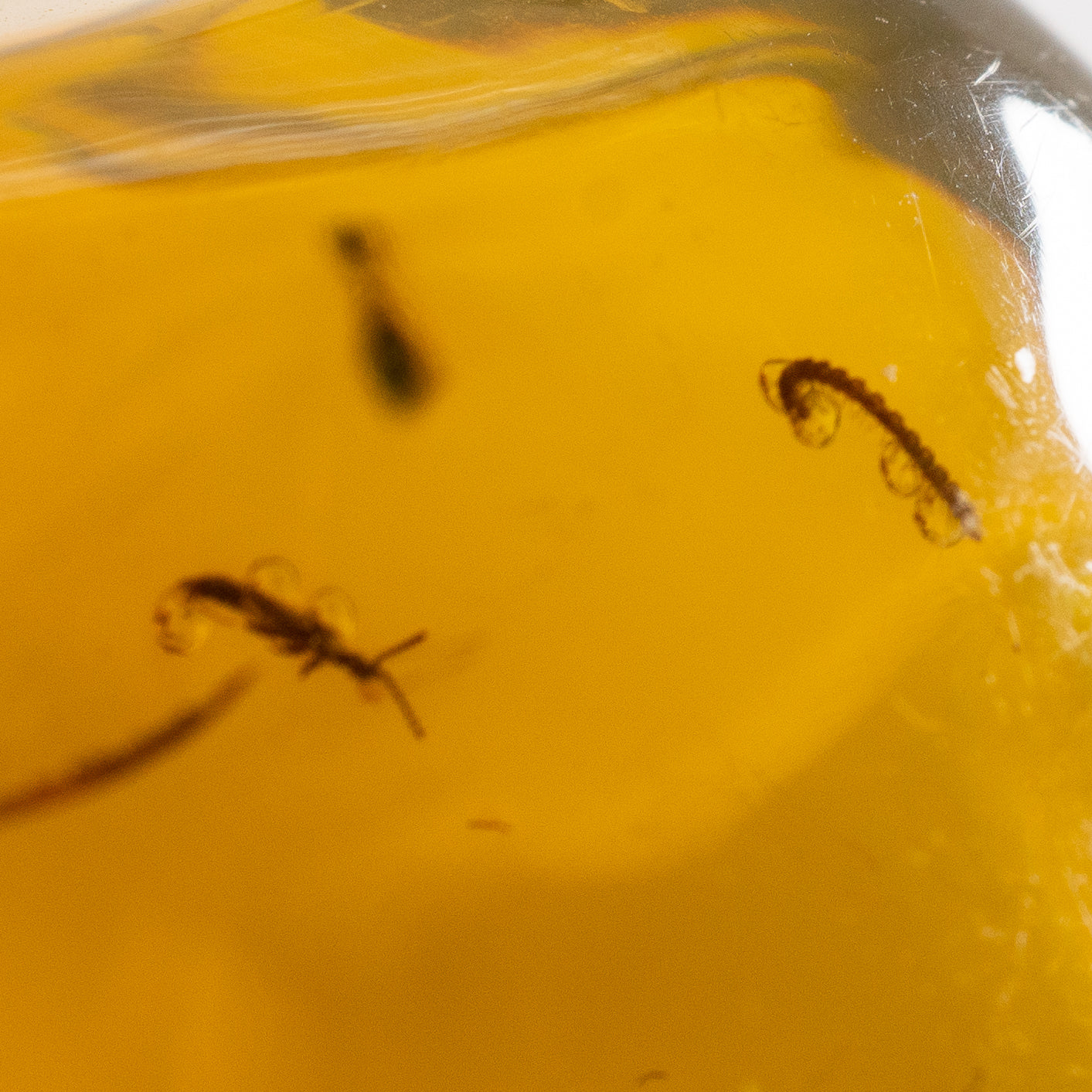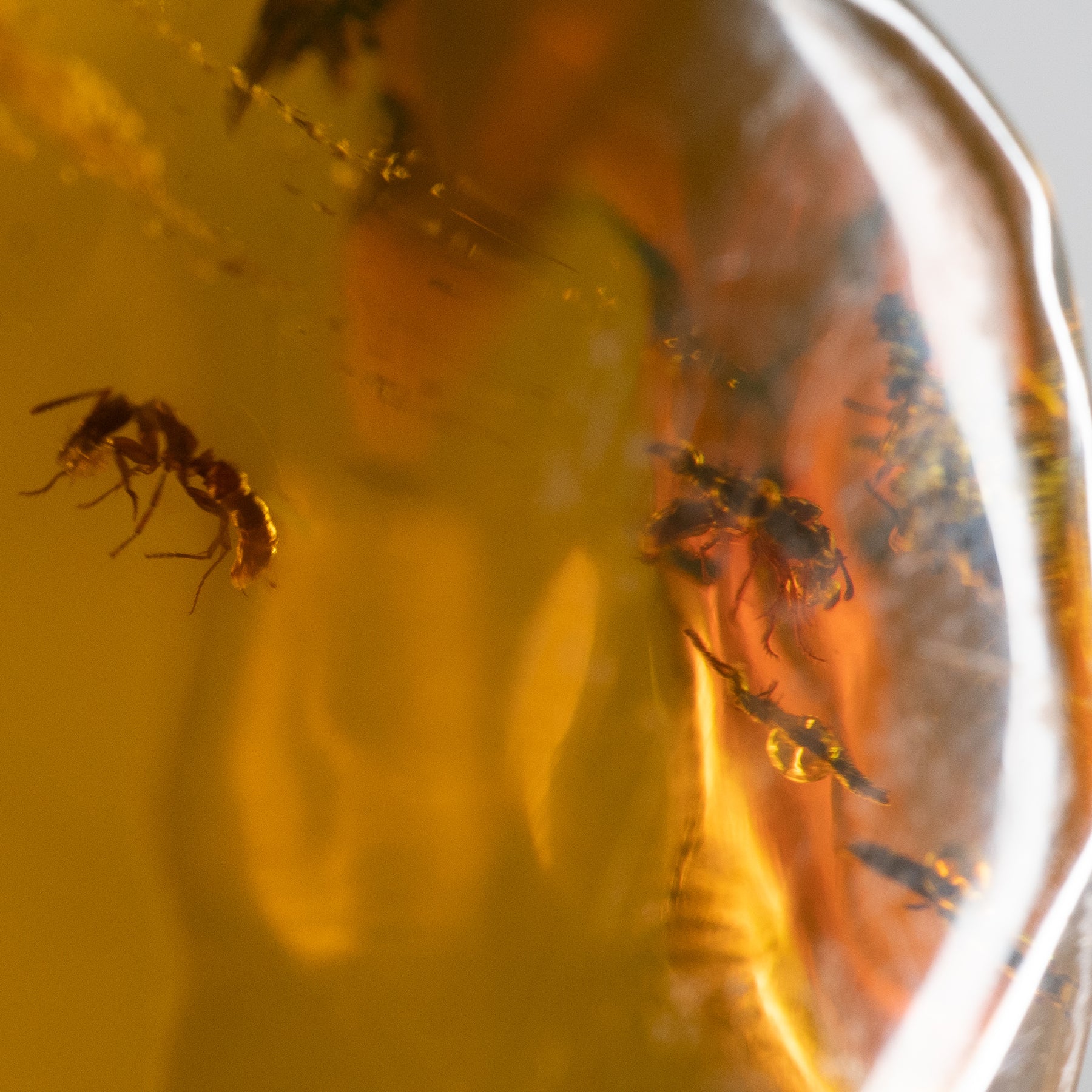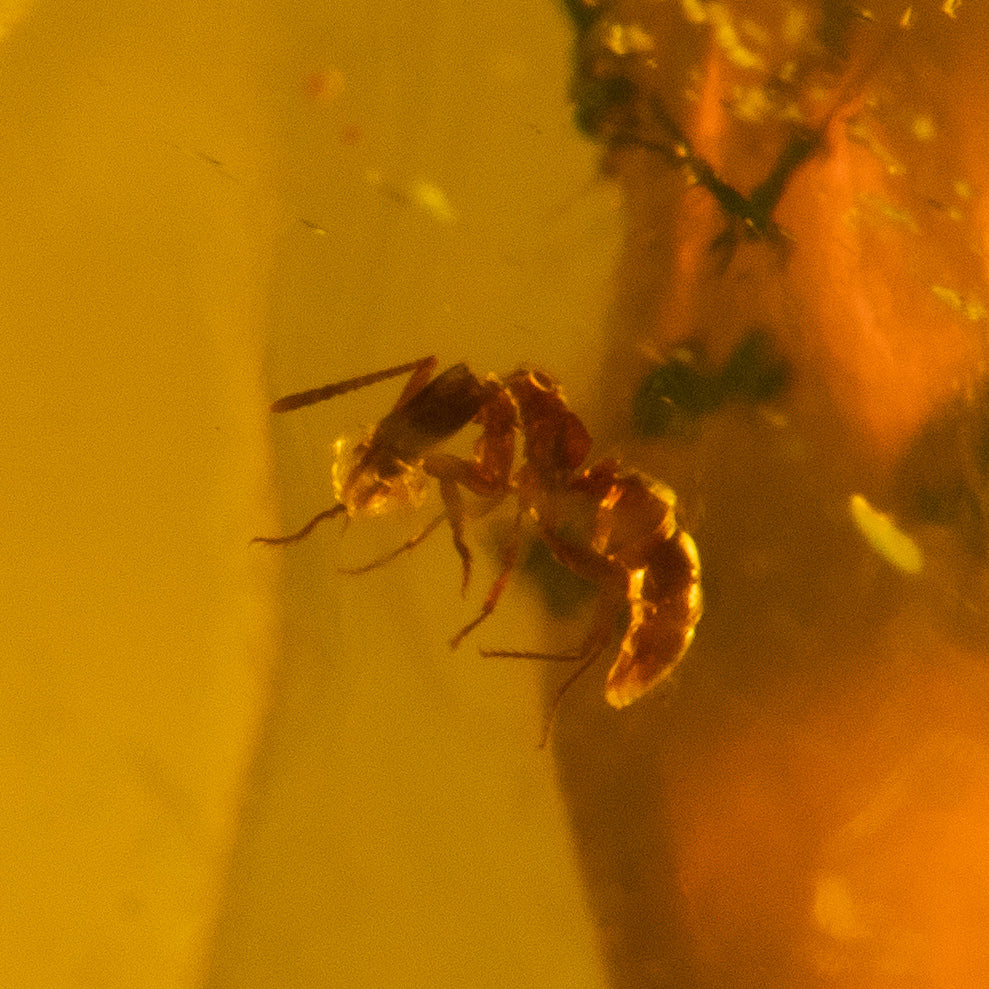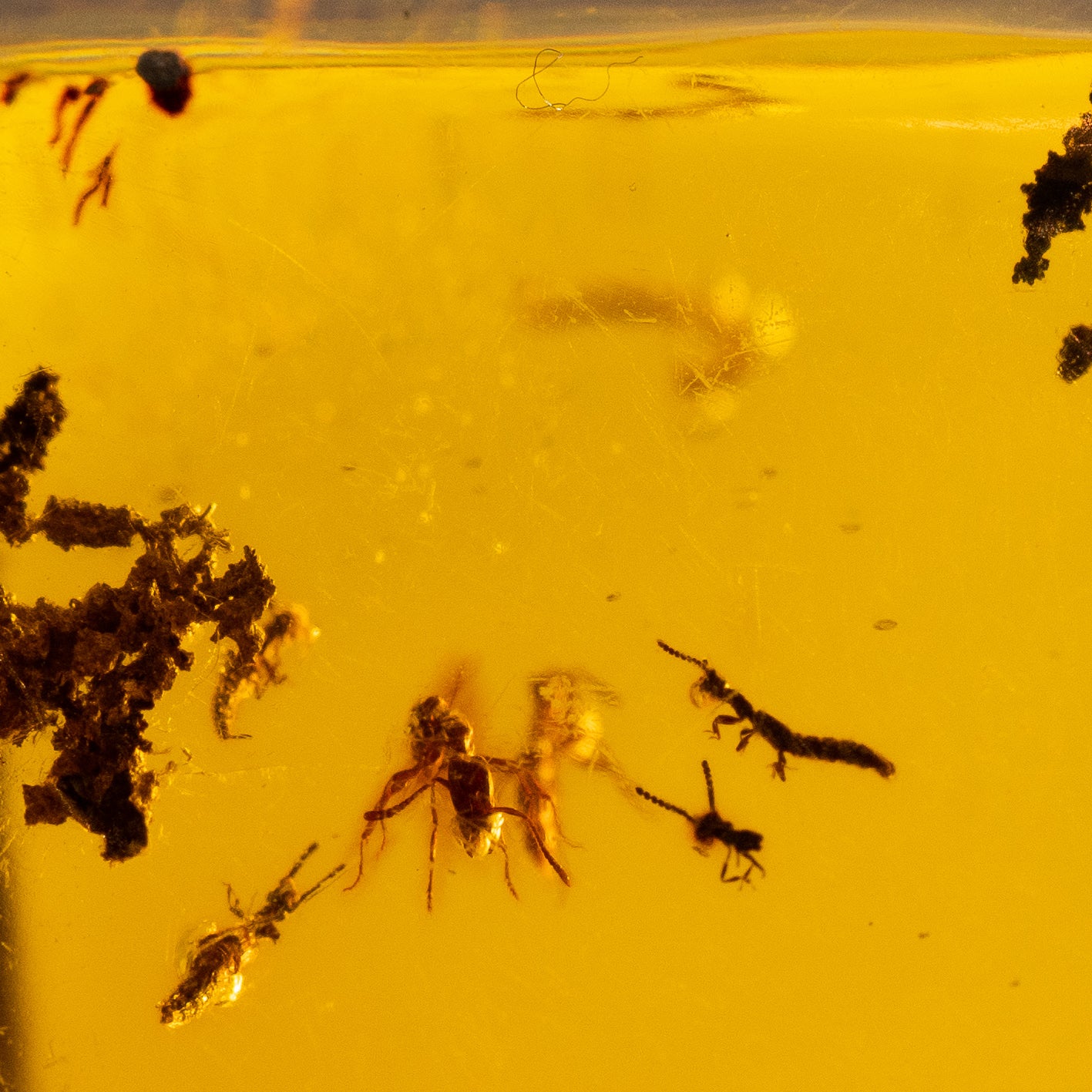 Dominican Amber with Mosquito Nymph 34g
This high quality Dominican Amber differentiates itself from Baltic Amber and Mexican Amber by being nearly always transparent, and it has a higher number of fossil inclusions. This has enabled the detailed reconstruction of the ecosystem of a long-vanished tropical forest. Amber belongs to a small class of organic gems, neither a crystal nor a mineral, but a biological product of nature. Like a Pearl.


| | |
| --- | --- |
| Weight: | 34g |
| Dimensions: | 44 x 37 x 33 mm |
| | |
| | |
4 minute read
Discovering Amber from the Dominican Republic: A Guide to its History & Culture
Amber is a precious gemstone found in the Dominican Republic that has been used for centuries in jewelry and art. In this blog post, we'll explore the history, and beauty of amber from the Dominican Republic.