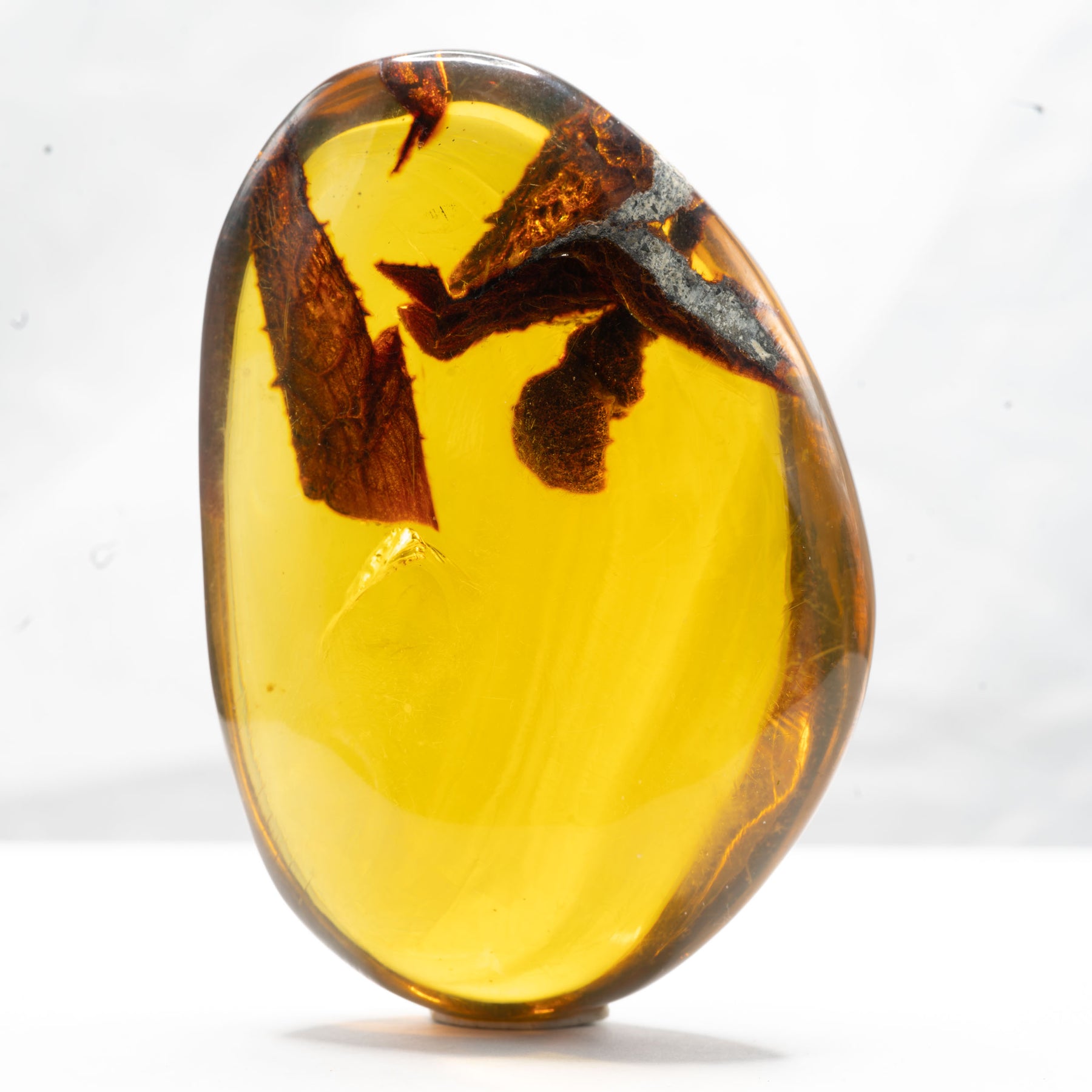 Dominican Amber With Inclusions 40g
Dominican Amber is a rare and valuable product sourced from the Dominican Republic. What makes it unique is that it is almost always transparent and UV reactive. This means that when exposed to ultraviolet light, the Amber glows in an incredible display of natural beauty.  Additionally, it has numerous inclusions that add even more character and vibrancy to the Amber. Unlike other types of Amber such as Baltic Amber or Mexican Amber, Dominican Amber offers a different look and feel than other varieties, making for a truly remarkable find for any Amber collector or enthusiast. It comes from Hymenaea protera trees - which are now extinct - and is typically cut into chunks or small pieces, making it perfect for jewelry designs requiring only a little bit of material.
| | |
| --- | --- |
| Weight: |  40g |
|  Dimensions |  69 x 47 x 25 mm |
| | |
| | |
4 minute read
Discovering Amber from the Dominican Republic: A Guide to its History & Culture
Amber is a precious gemstone found in the Dominican Republic that has been used for centuries in jewelry and art. In this blog post, we'll explore the history, and beauty of amber from the Dominican Republic.