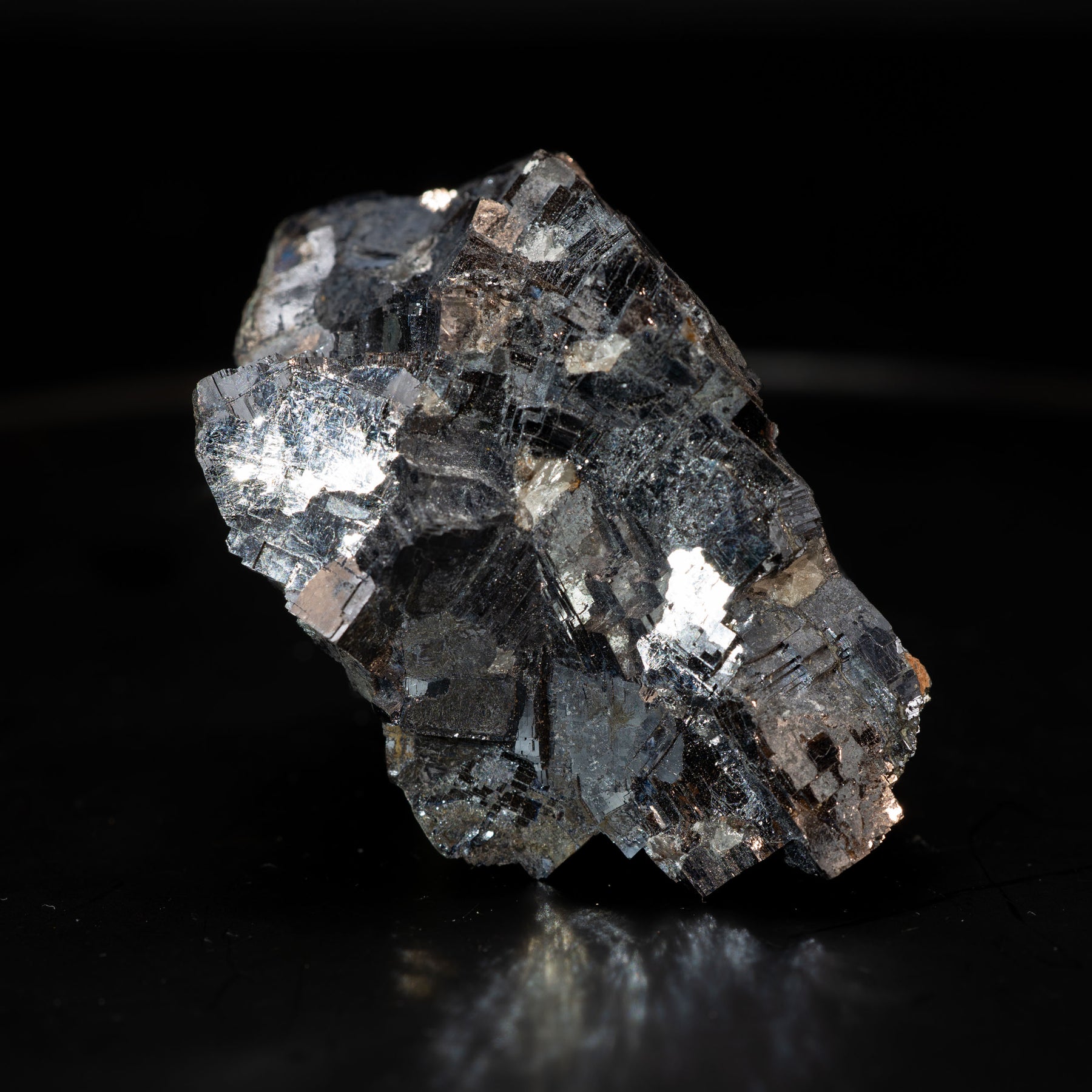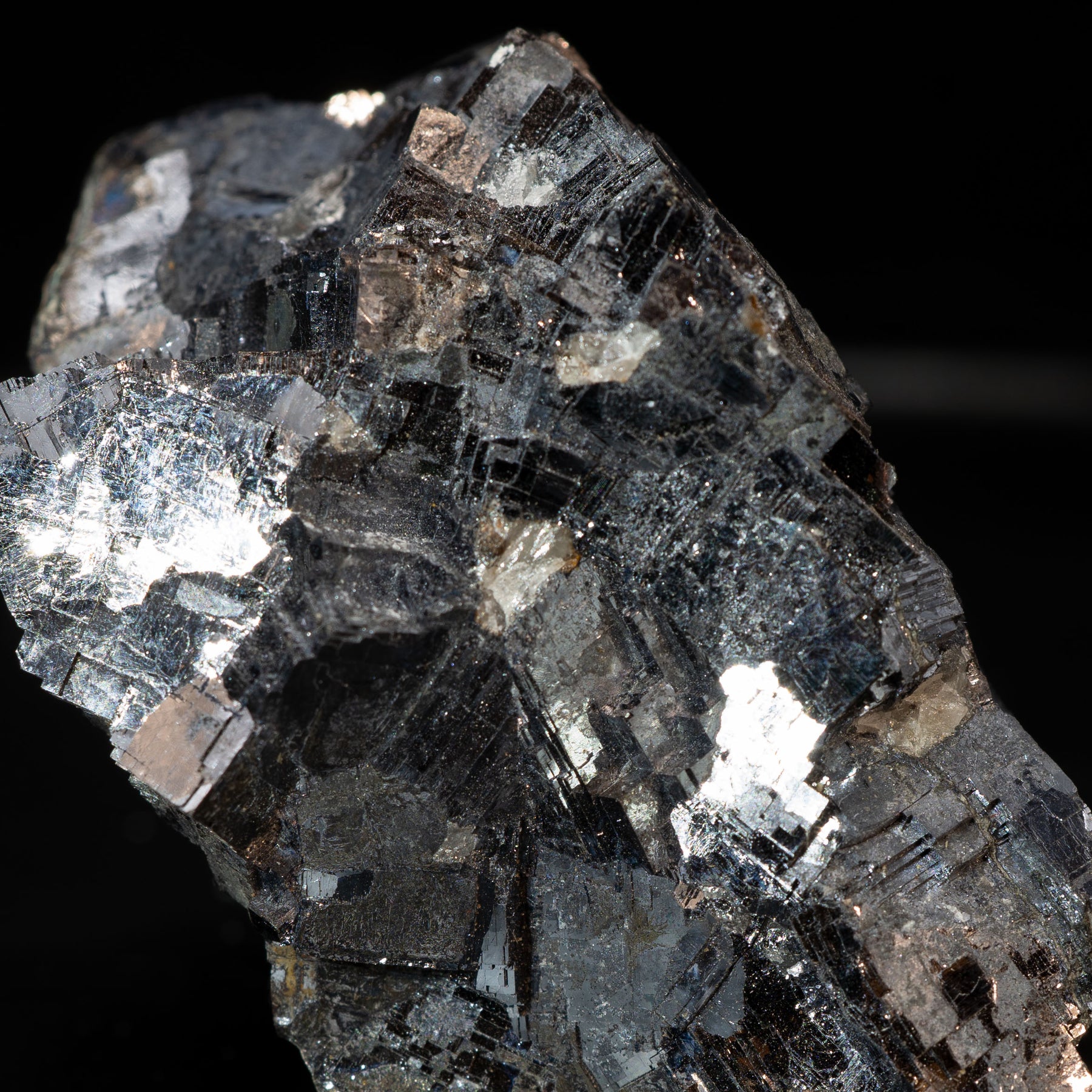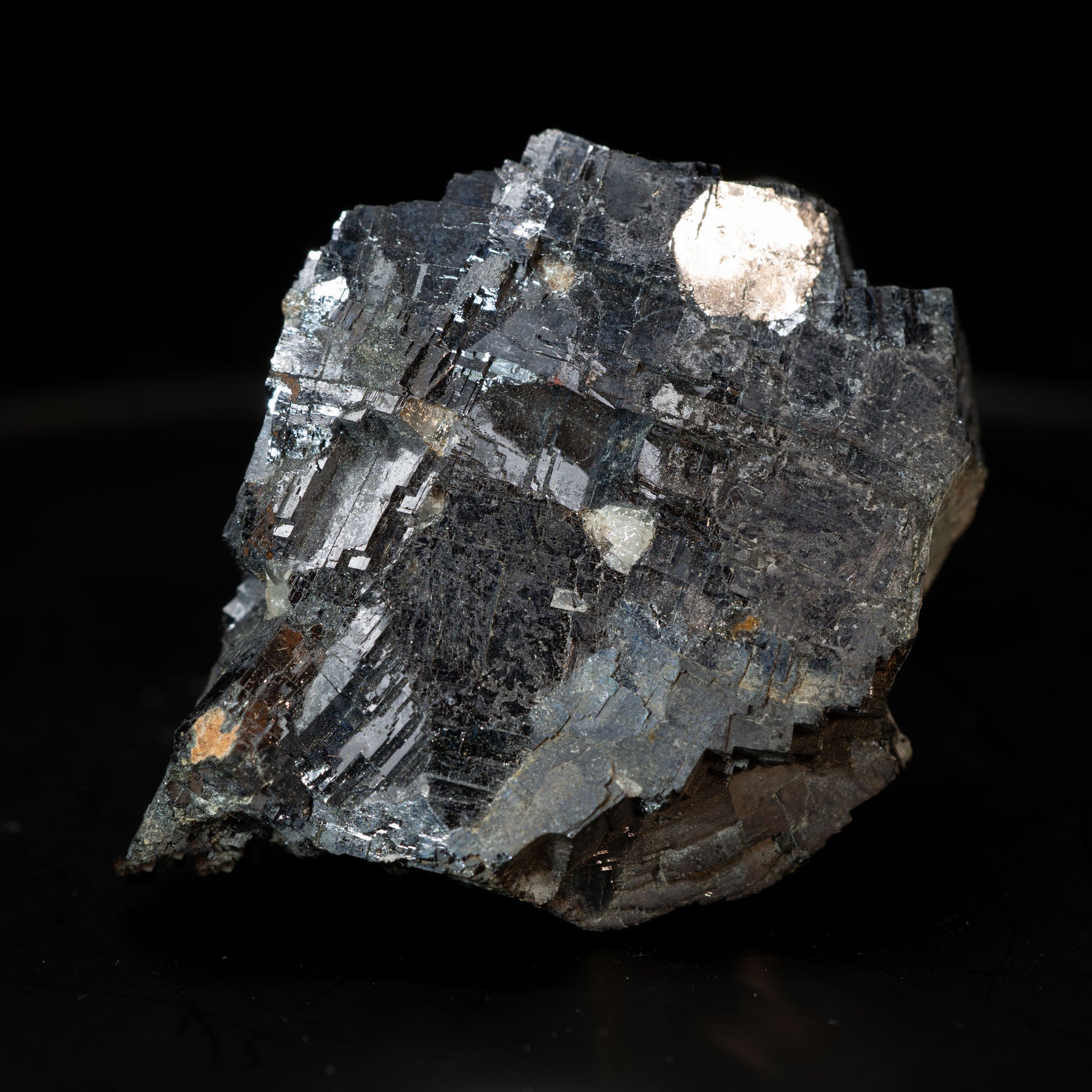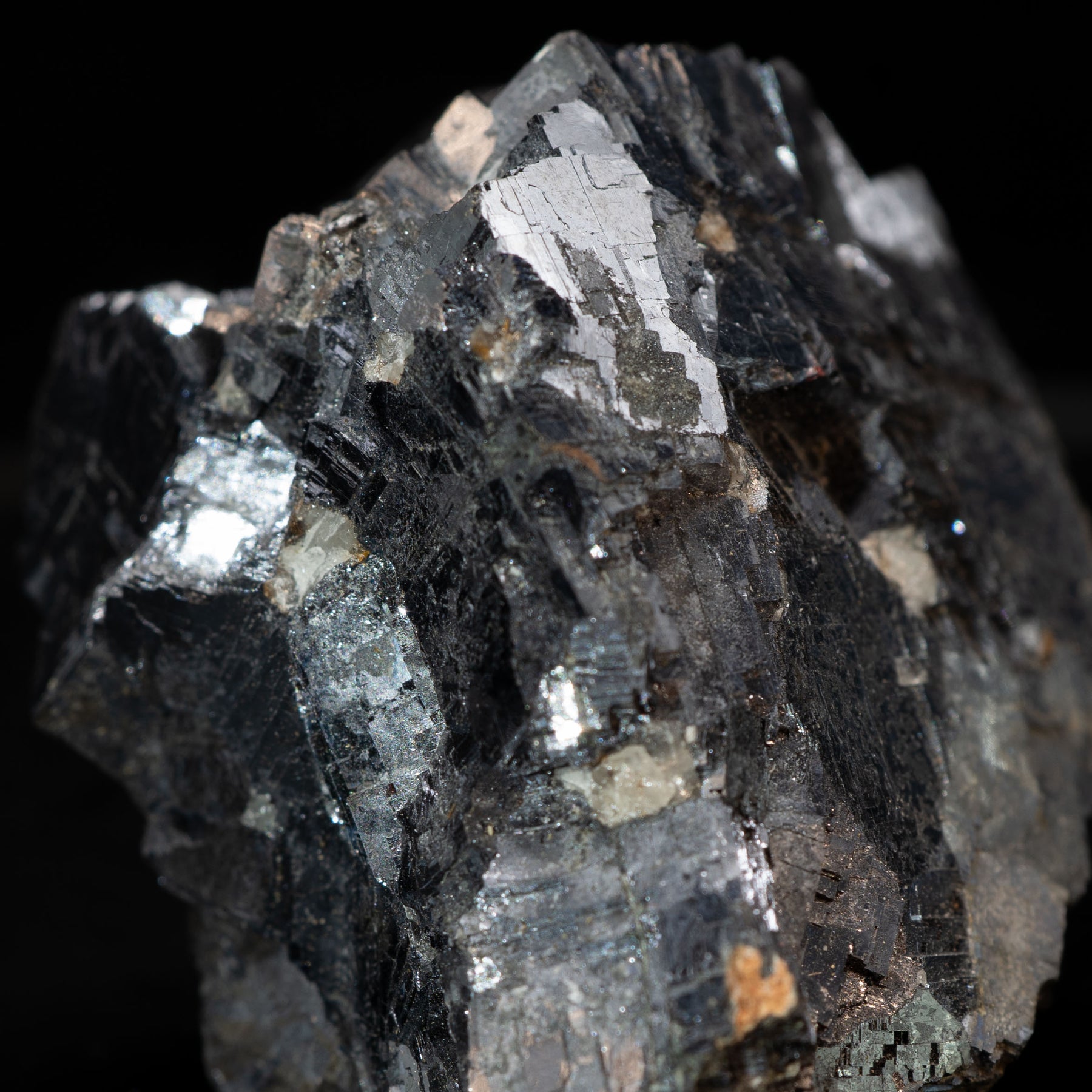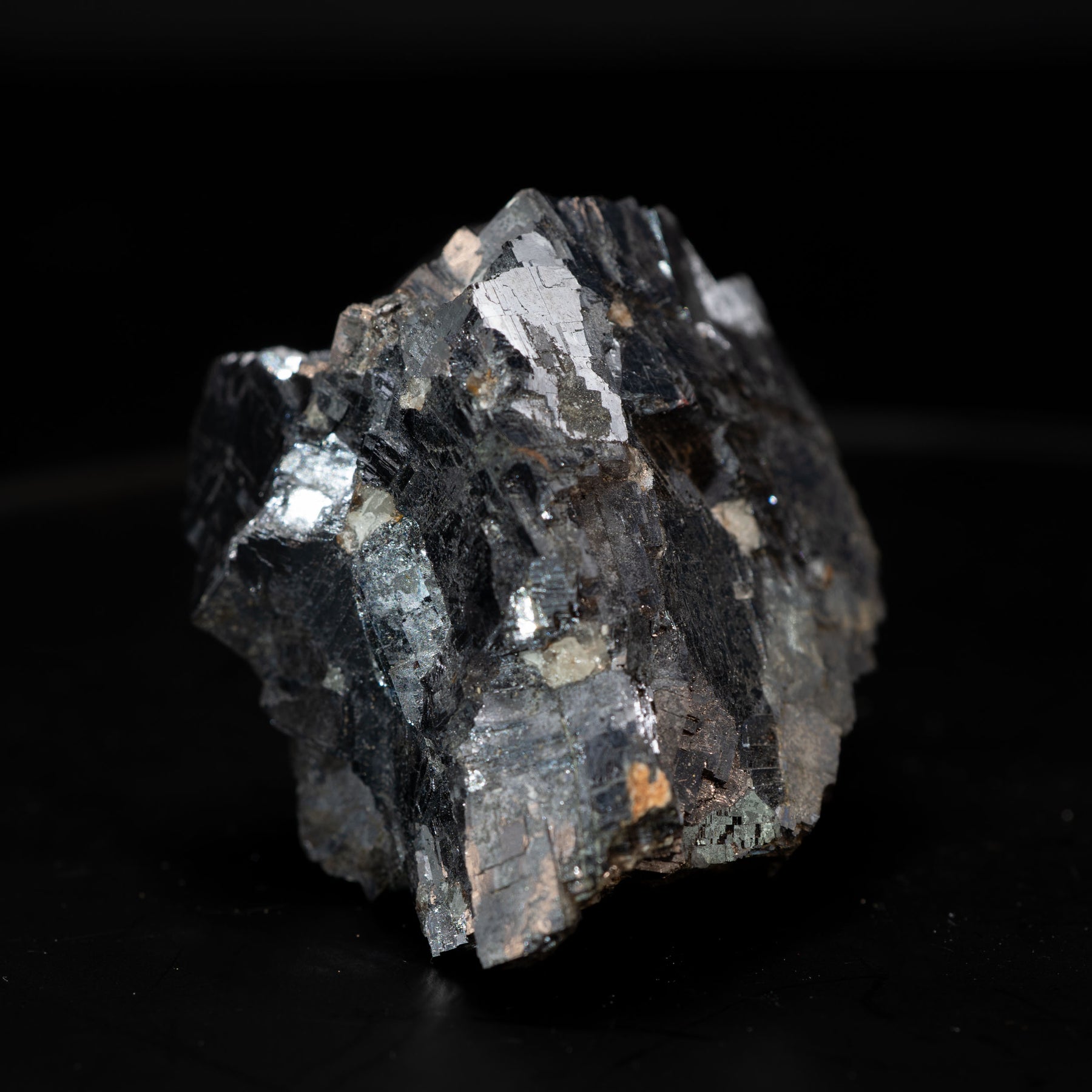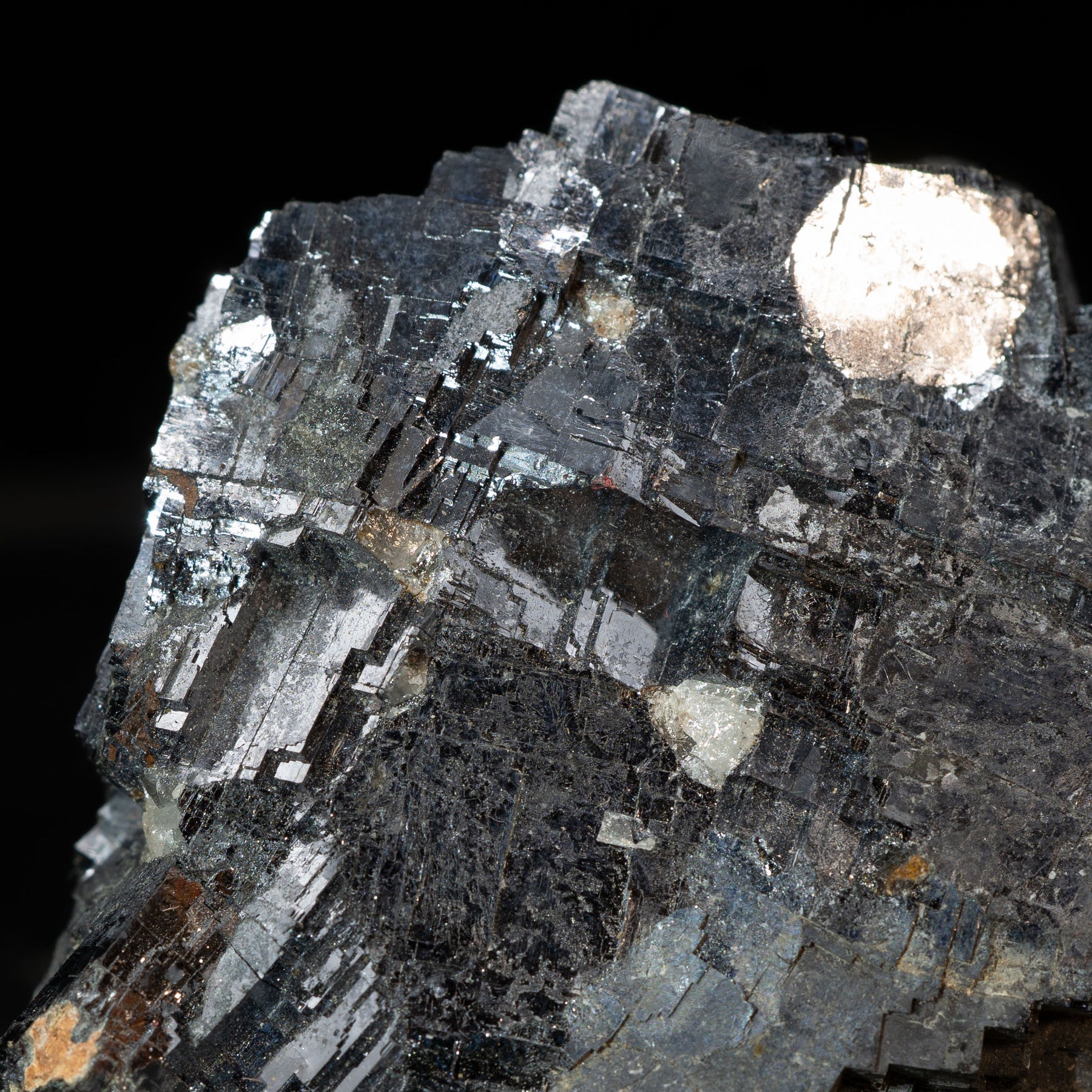 Galena - Silver Lead Ore 184g
Natural Galena Silver Lead from Namibia. Galena is the primary ore mineral of Lead. Worked for its Lead content as early as 3000 BC, it is found in ore veins with Sphalerite, Pyrite, Chalcopyrite, Tennantite-Tetrahedrite, etc. and in skarns, as well as in sedimentary rocks where it may replace Carbonate beds or be deposited in pore spaces. 
The crystals are bright silver at the cubic cleavage fissures and display nice metallic lustre (They are also very heavy, being Lead). Not commonly available from the region.
Dimensions: 53 x 40 x 29 mm
Weight: 184g 
Dimensions
Height: ≠ Width: ≠ Depth:
A Guide to Crystals & Minerals
NAKED DIARY