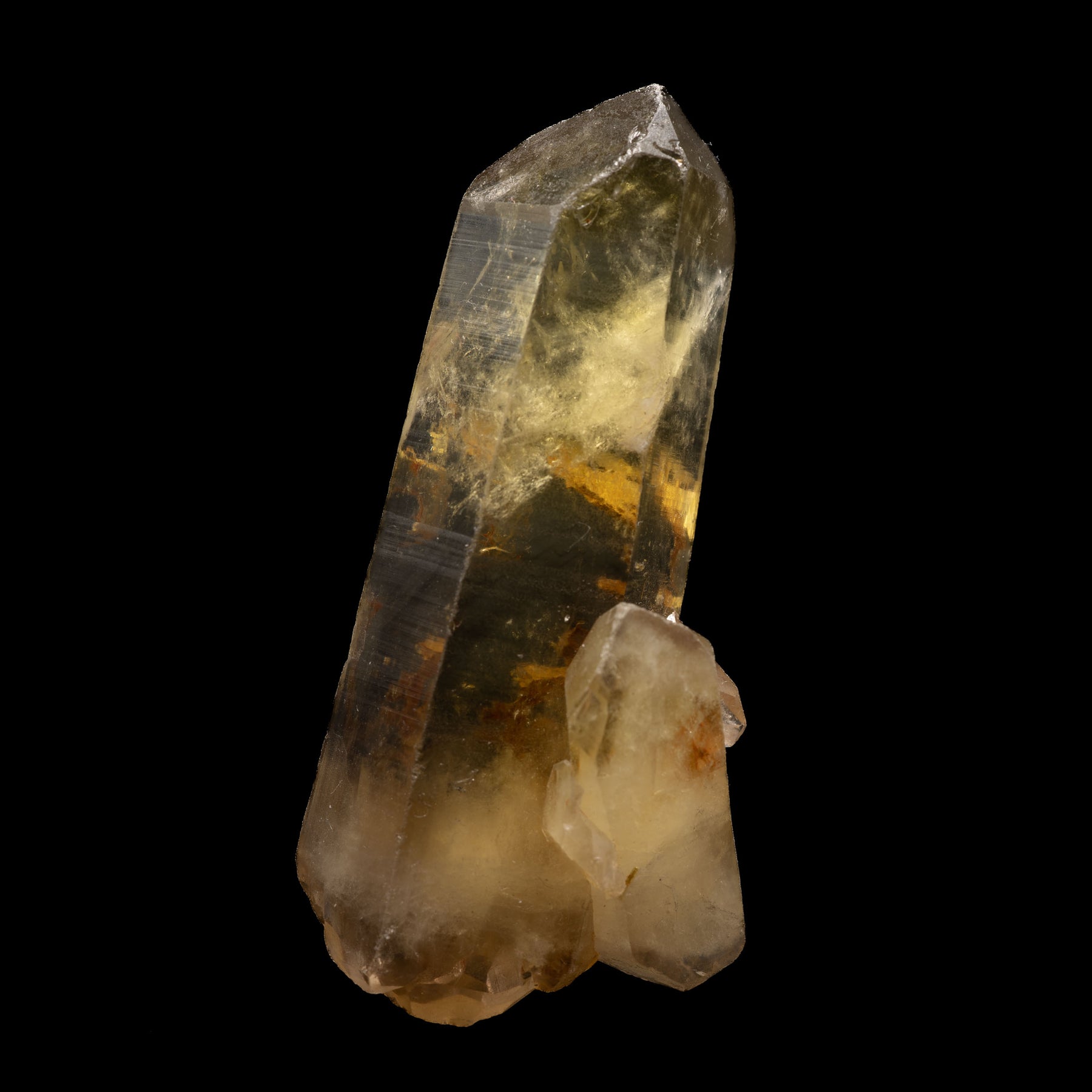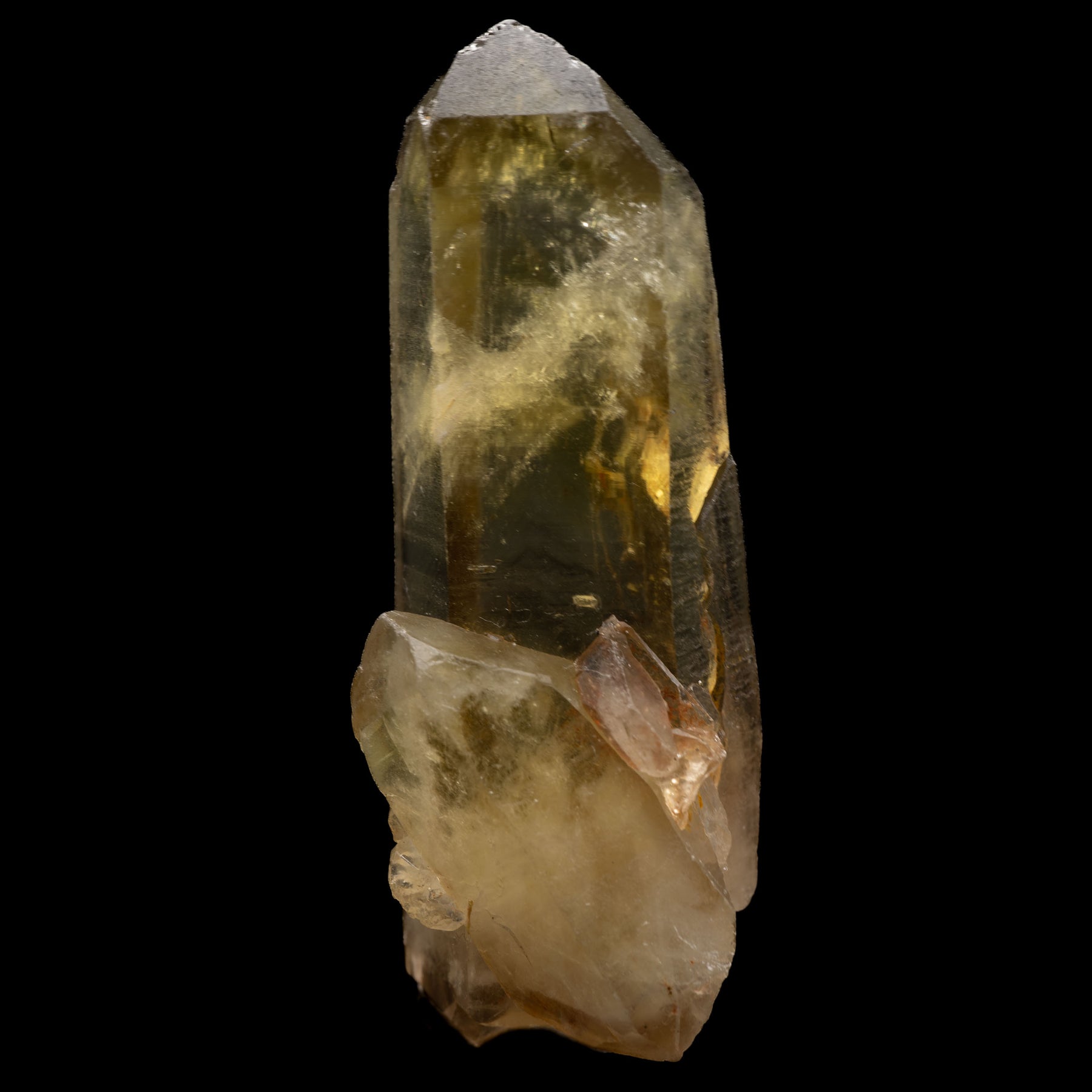 Genuine Citrine Crystal Point 110g
Discover our Brazilian Citrine Point, a paragon of nature's splendor. This authentic, world-class Citrine gleams with a mesmerizing golden-yellow shade, emphasized by its unmatched luster. It's not just the pristine clarity, mirroring the lucidity of the purest waters, or the impressive magnitude that sets this gem apart; but it's the delicate bridge crystal, gracefully attached to its base, that truly makes it unique. This bridge crystal serves as a testament to nature's intricate designs, adding an extra layer of intrigue. This Citrine isn't merely a gemstone, but rather an eloquent narrative of Earth's wonders, a historical artifact, and a work of art. A true treasure that will undeniably be the crowning glory of any collection.

Dimensions
Height: 83 mm ≠ Width: 41 mm ≠ Depth: 32 mm
5 minute read
Unearthing the Mysteries and Beauty of Natural Citrine from Madagascar
Natural citrine from Madagascar is known for its vibrant yellow and orange colors and its unique healing properties. It is said to be a powerful stone of abundance, helping to manifest prosperity, success, and inner peace. In this blog post, we will explore the properties of natural citrine from Madagascar and it's beauty.