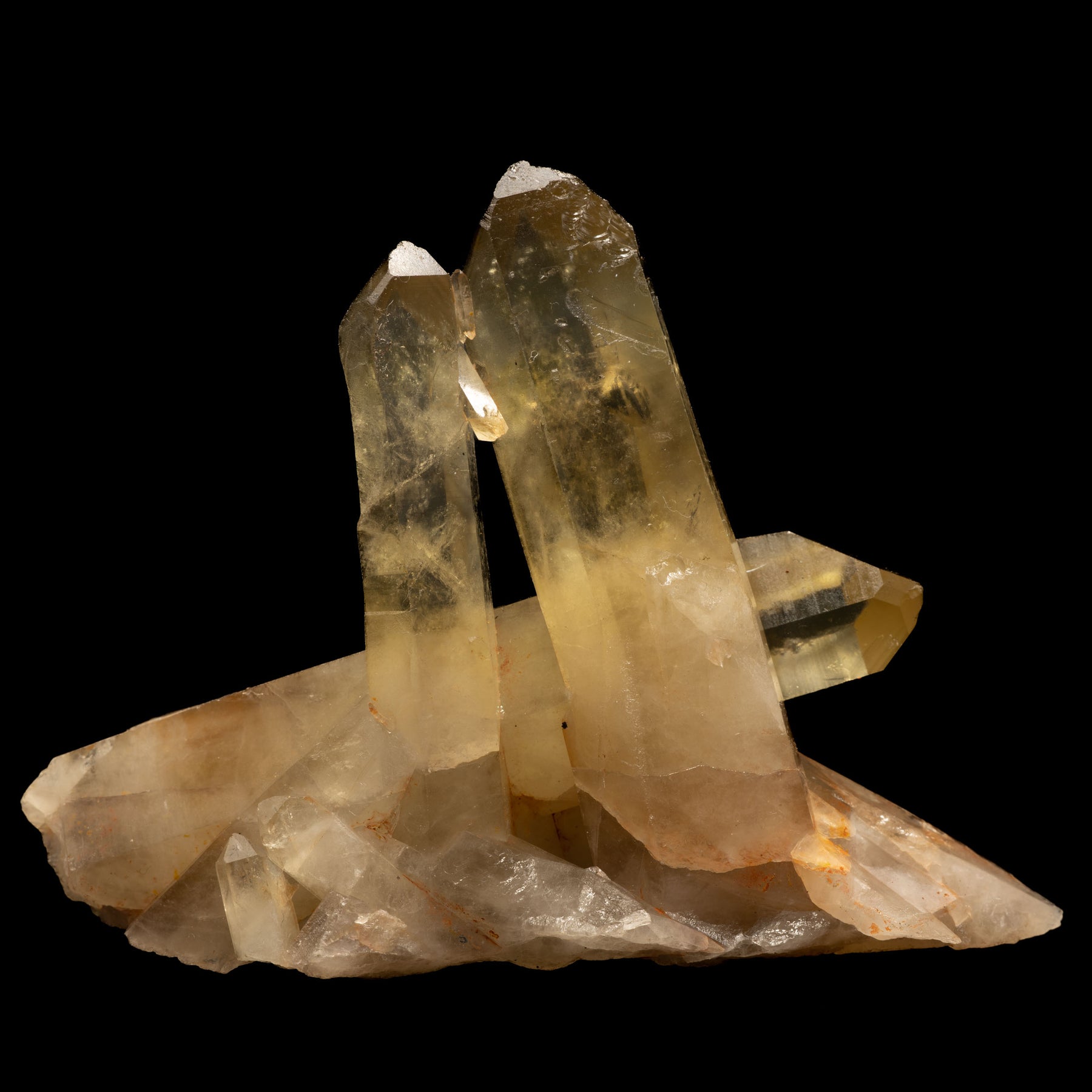 Genuine Citrine Crystal Point 140g
Step into the luminous world of Citrine with this exceptional triple-crystal cluster from the heart of Brazil. Each piece in this triad tells a story of Earth's meticulous craftsmanship: two crystals rise vertically, strong and prominent, as the third daringly stretches horizontally, weaving an intricate bridge between its twin towers. The sunlit golden-yellow hue, intensified by a brilliant luster, radiates from every facet, while the pristine clarity showcases nature's perfection. The unique configuration of this piece—where land meets sky in a dance of crystals—is not just a representation of nature's beauty but also its artistry and precision. An awe-inspiring addition, this Citrine cluster promises to be the conversation starter in any space or collection.

Citrine Dimensions
Mandrosonoro, Madagascar.
Height: 100 mm ≠ Width: 75 mm ≠ Depth: 37 mm
5 minute read
Unearthing the Mysteries and Beauty of Natural Citrine from Madagascar
Natural citrine from Madagascar is known for its vibrant yellow and orange colors and its unique healing properties. It is said to be a powerful stone of abundance, helping to manifest prosperity, success, and inner peace. In this blog post, we will explore the properties of natural citrine from Madagascar and it's beauty.