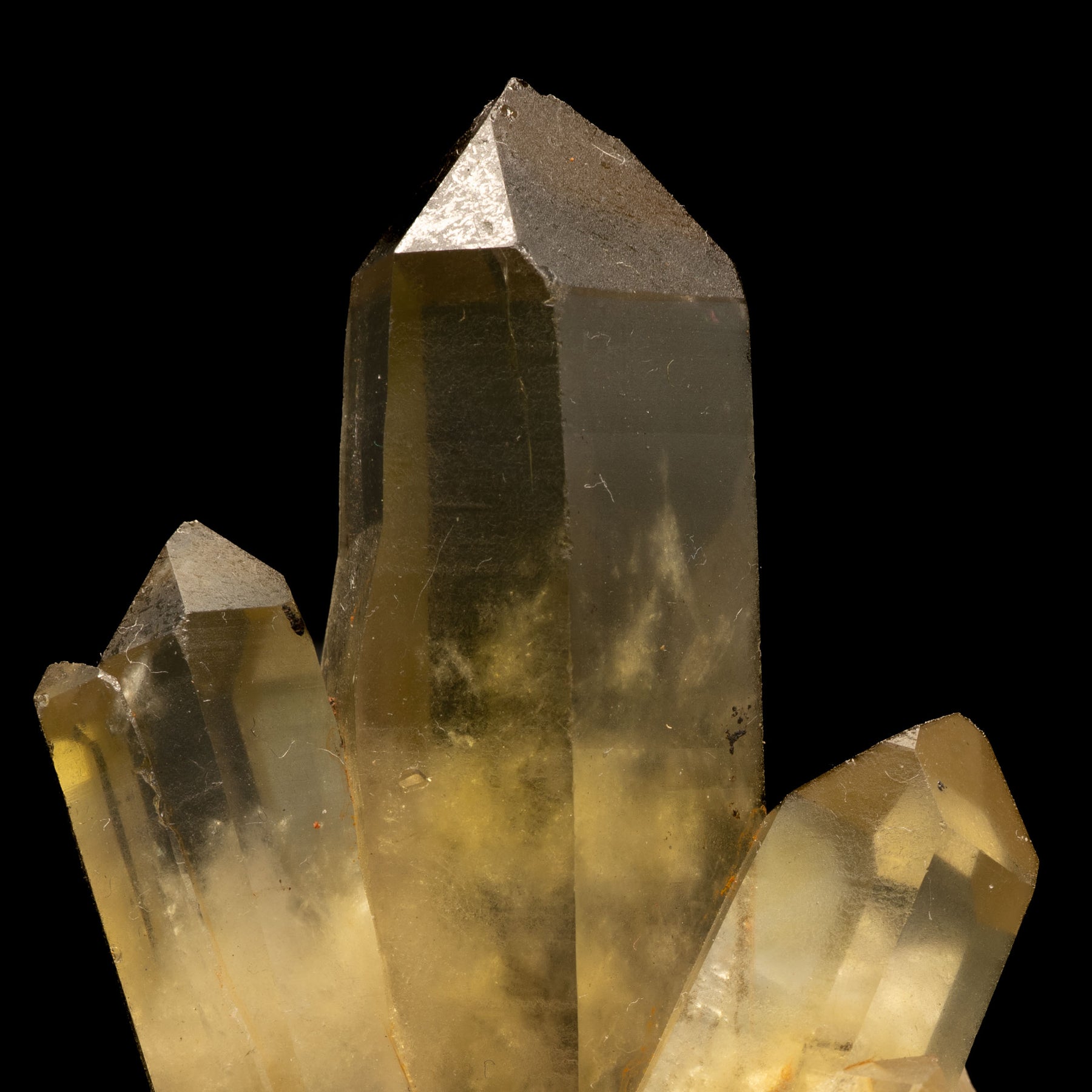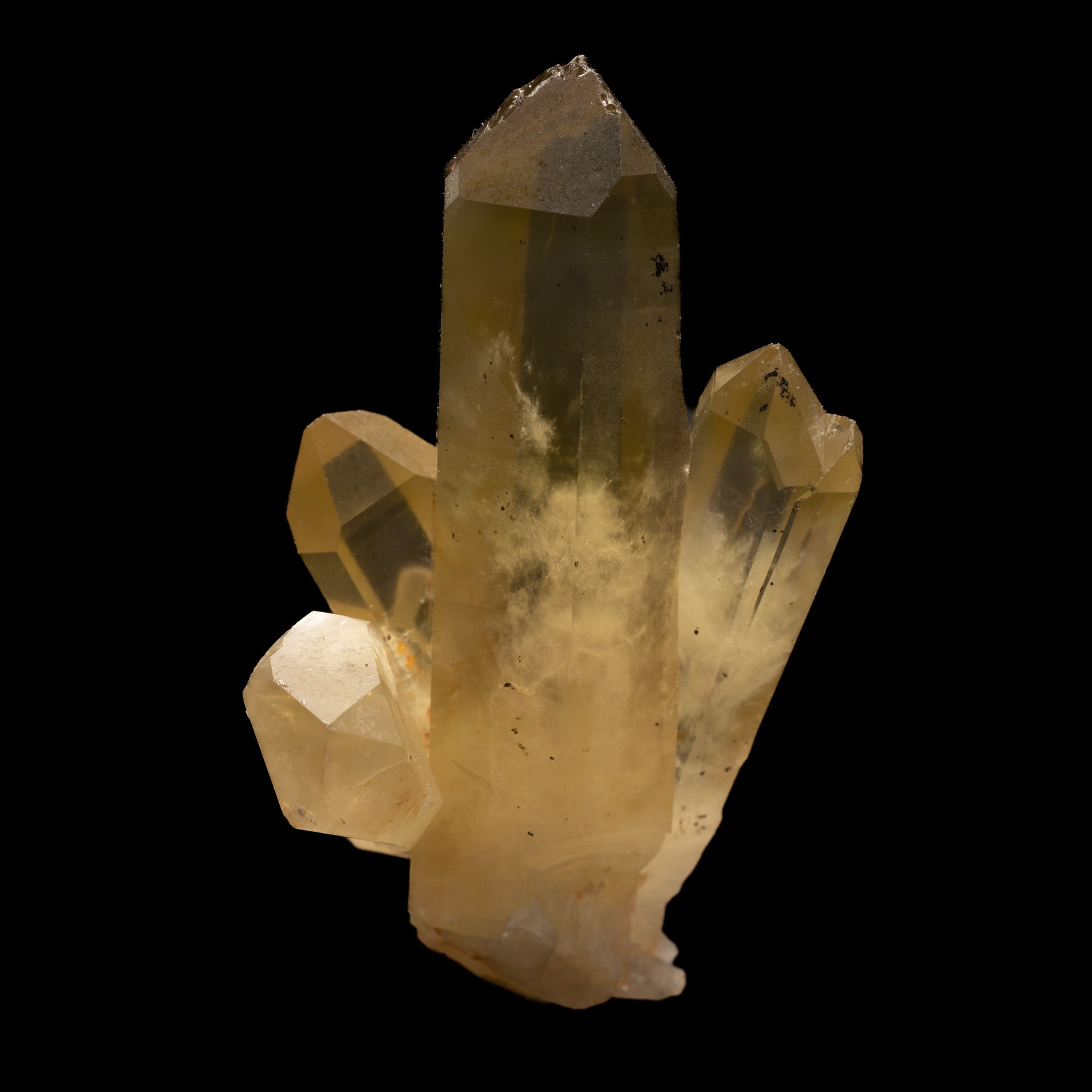 Genuine Citrine Crystal Point 155g
Behold the captivating allure of this Citrine quartet from Brazil's treasured mines, a true embodiment of nature's grandeur. Dominating the scene is the most magnificent point, towering in its golden-yellow majesty. Right beside it, the second-largest point stands proud with a twin in tow, offering a beautiful juxtaposition of size and symmetry. The third point, nearing perfection in its clarity and form, sings a melodious contrast, while the fourth graces us with its unique tabby-like termination. As individual pieces of art, they're enchanting; together, they create an unparalleled masterpiece of nature's brilliance.
Citrine Dimensions
Mandrosonoro, Madagascar.
Height: 92 mm ≠ Width: 45 mm ≠ Depth: 75 mm
5 minute read
Unearthing the Mysteries and Beauty of Natural Citrine from Madagascar
Natural citrine from Madagascar is known for its vibrant yellow and orange colors and its unique healing properties. It is said to be a powerful stone of abundance, helping to manifest prosperity, success, and inner peace. In this blog post, we will explore the properties of natural citrine from Madagascar and it's beauty.