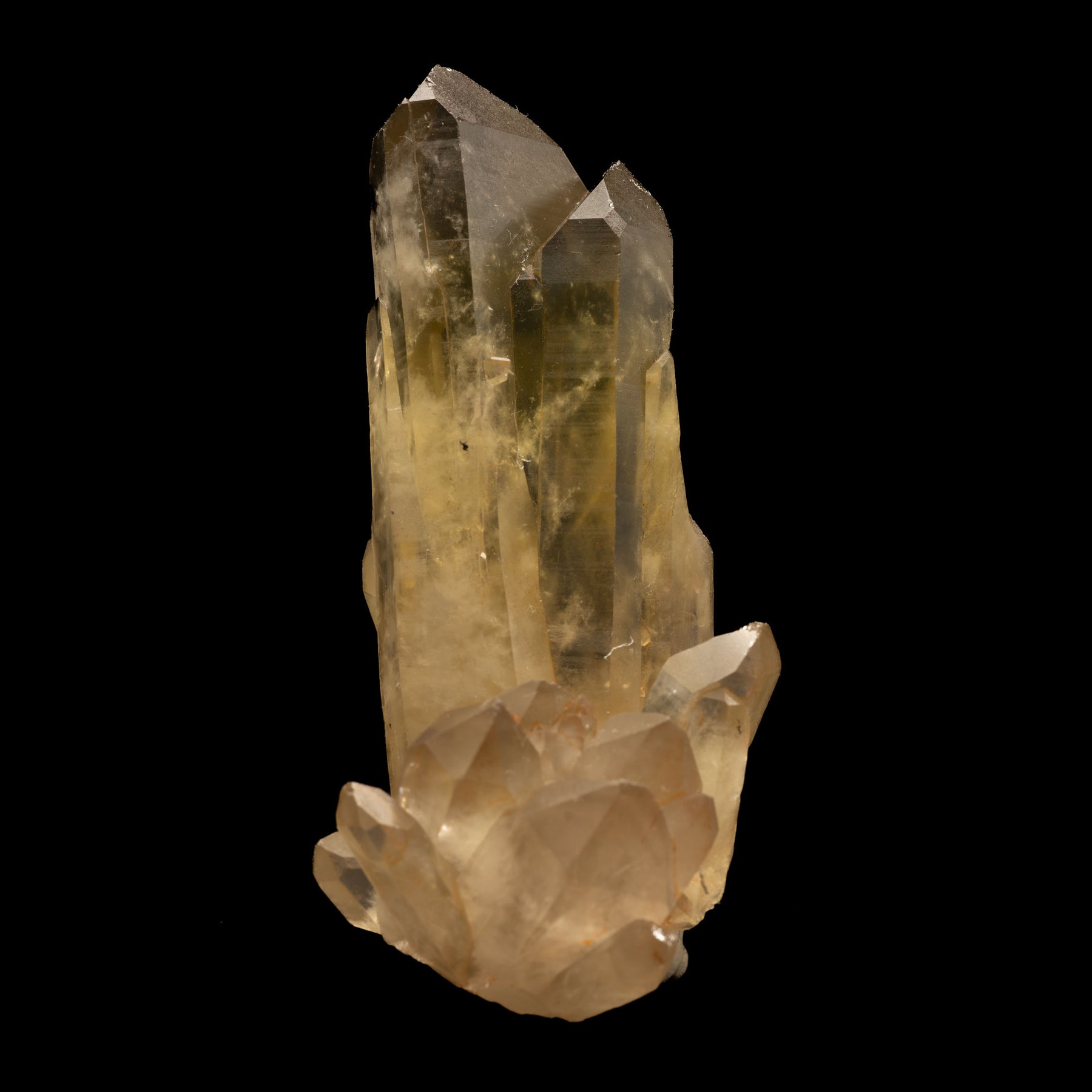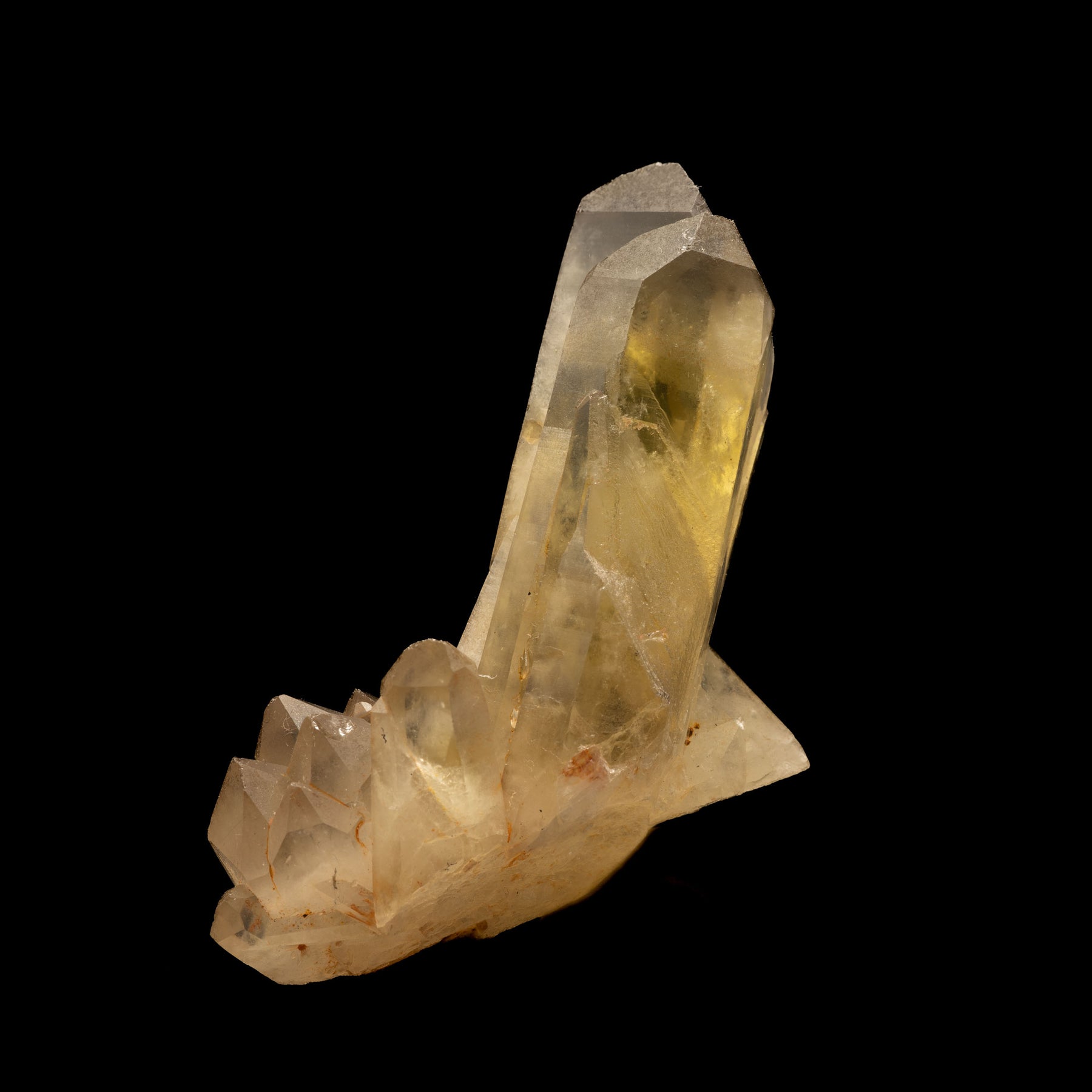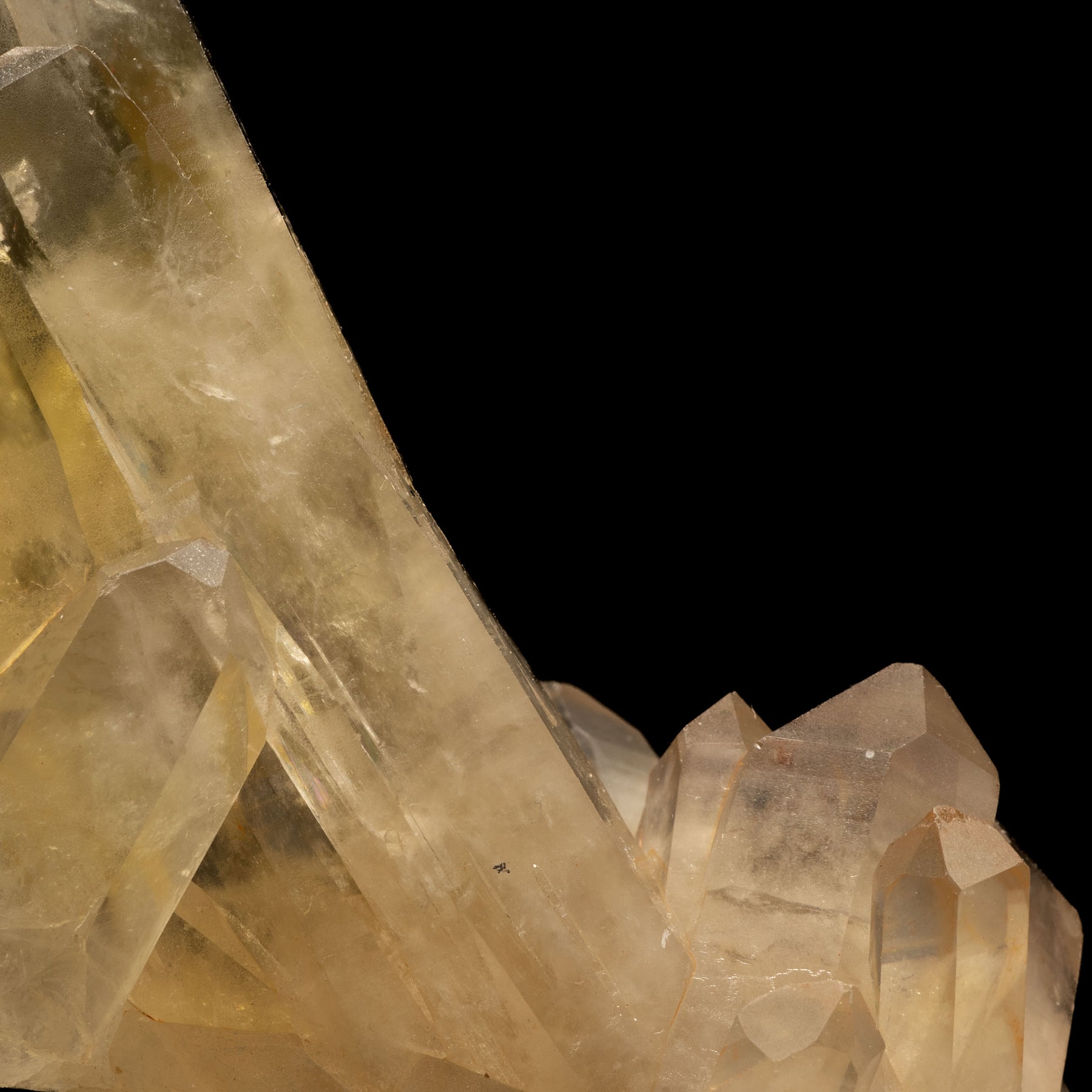 Genuine Citrine Crystal Point 189g
Behold the enchanting union of twin Citrine points, masterfully merging into a single foundation. Sourced from the lush terrains of Brazil, this piece epitomizes the harmonious dance of two entities becoming one. Each point radiates a golden-yellow brilliance, enhanced by their top-tier luster and unparalleled clarity. Their seamless fusion at the base is a testament to nature's unpredictability and splendor. This double-pointed Citrine not only illuminates with its rich color but also with the story of unity and connection it embodies. A true collector's gem, this piece promises to sprinkle a touch of natural magic wherever it's placed.

Citrine Dimensions
Mandrosonoro, Madagascar.
Height: 107 mm ≠ Width: 62 mm ≠ Depth: 46 mm
5 minute read
Unearthing the Mysteries and Beauty of Natural Citrine from Madagascar
Natural citrine from Madagascar is known for its vibrant yellow and orange colors and its unique healing properties. It is said to be a powerful stone of abundance, helping to manifest prosperity, success, and inner peace. In this blog post, we will explore the properties of natural citrine from Madagascar and it's beauty.