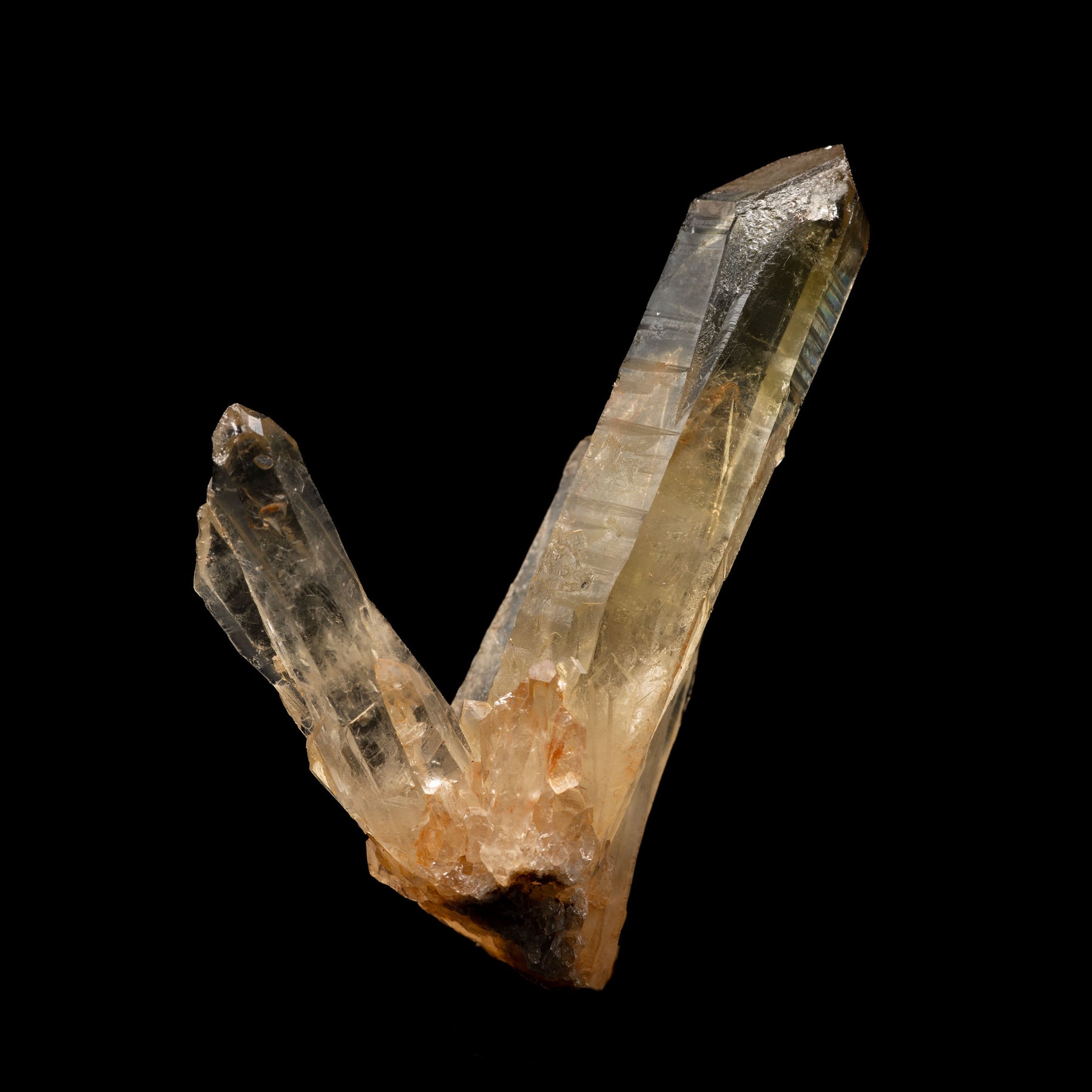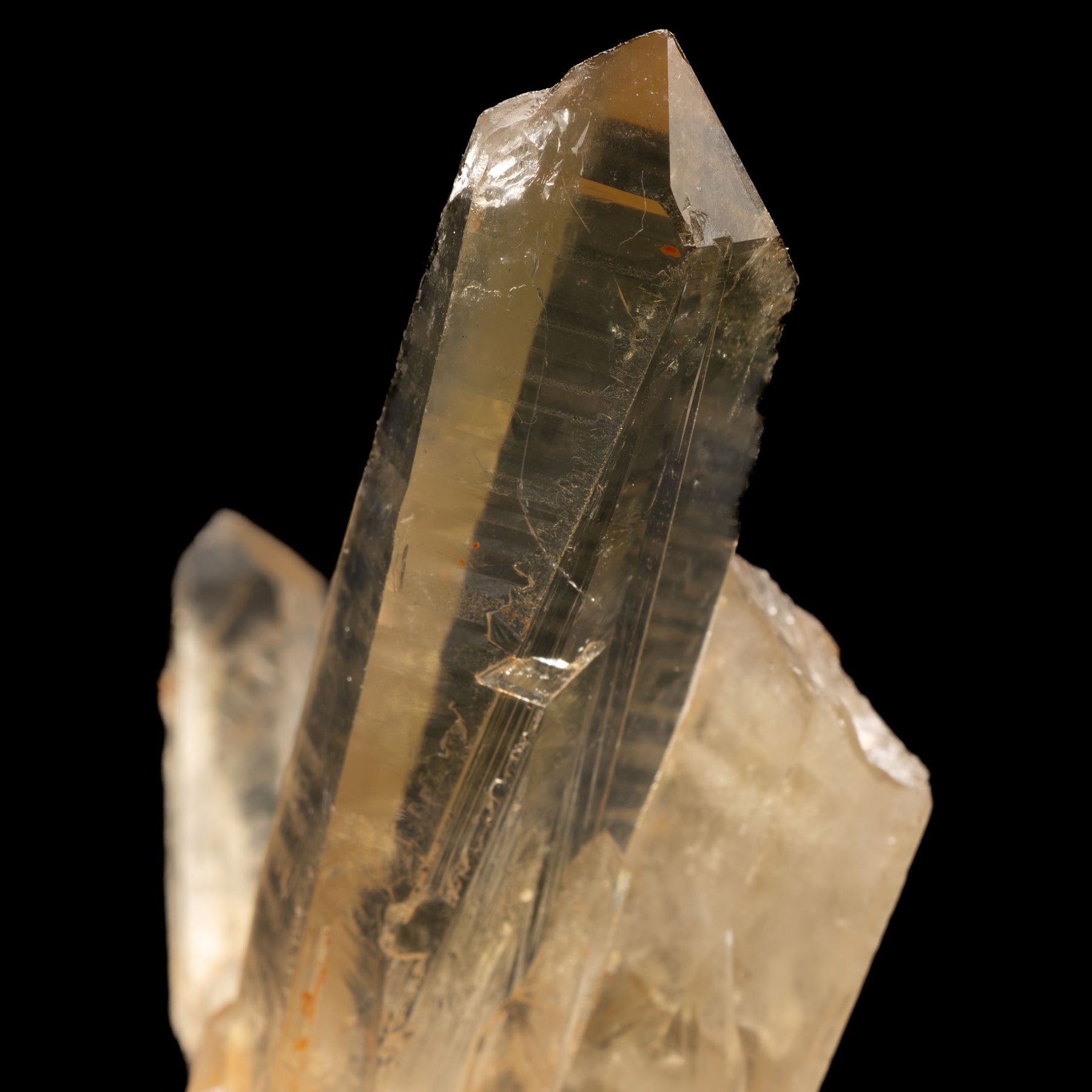 Genuine Citrine Crystal Point 60g
Experience the allure of a unique Citrine trio, intricately crafted by nature's hands. Sourced from the vibrant landscapes of Brazil, this ensemble showcases two pristine, terminated points gracefully forming a 'V', symbolizing victory and valor. These glistening golden-yellow arms embrace a third, more rugged companion; its point missing, yet its presence adding character and depth to the assembly. While the two pristine tips radiate perfection, the broken structure serves as a poignant reminder of nature's unpredictability and the beauty of imperfection. Together, they form a masterpiece, weaving tales of resilience, perfection, and the rawness of the natural world. An undeniable conversation starter, this Citrine cluster is a tribute to both flawlessness and flaw

Citrine Dimensions
Mandrosonoro, Madagascar.
Height: 80 mm ≠ Width: 52 mm ≠ Depth: 29 mm
5 minute read
Unearthing the Mysteries and Beauty of Natural Citrine from Madagascar
Natural citrine from Madagascar is known for its vibrant yellow and orange colors and its unique healing properties. It is said to be a powerful stone of abundance, helping to manifest prosperity, success, and inner peace. In this blog post, we will explore the properties of natural citrine from Madagascar and it's beauty.