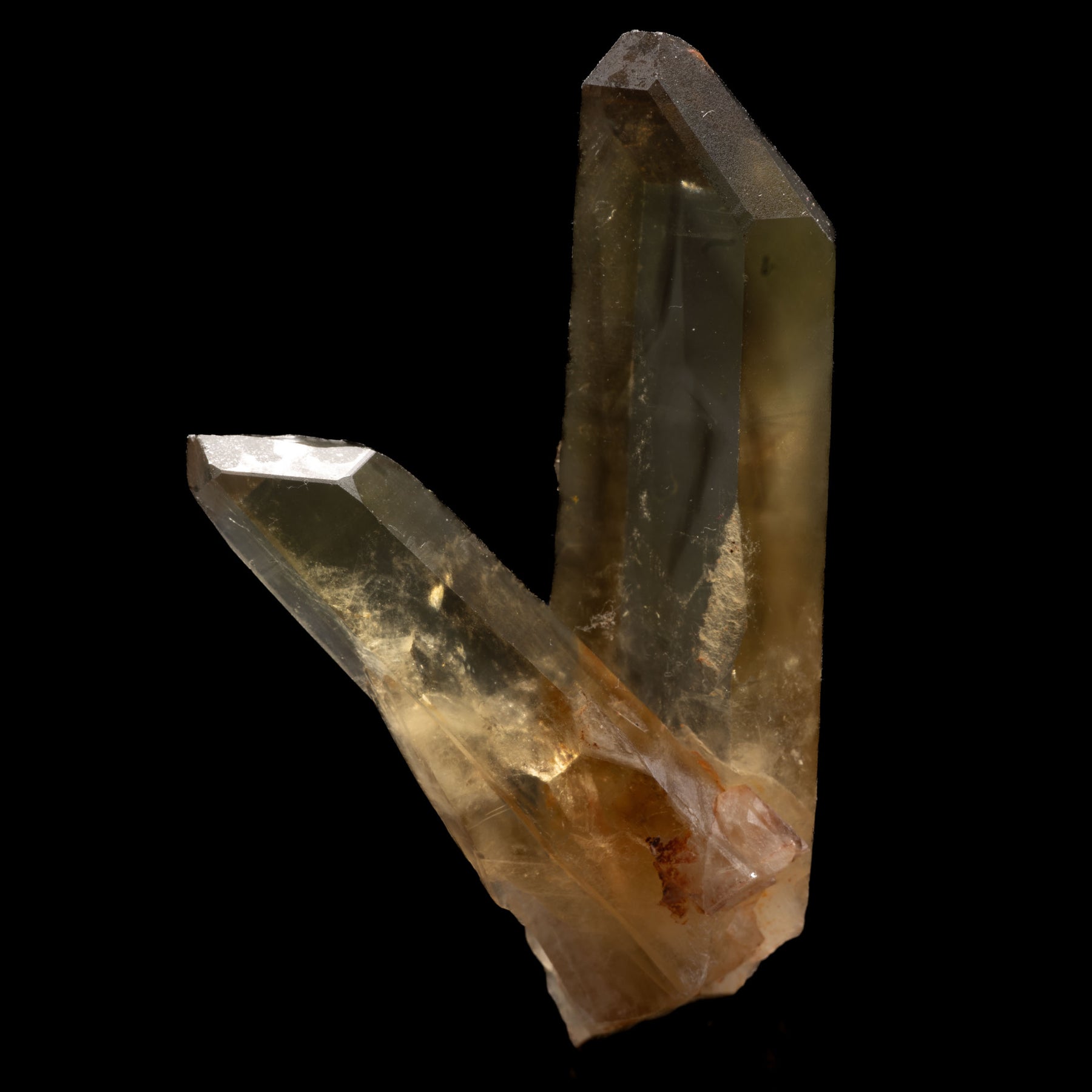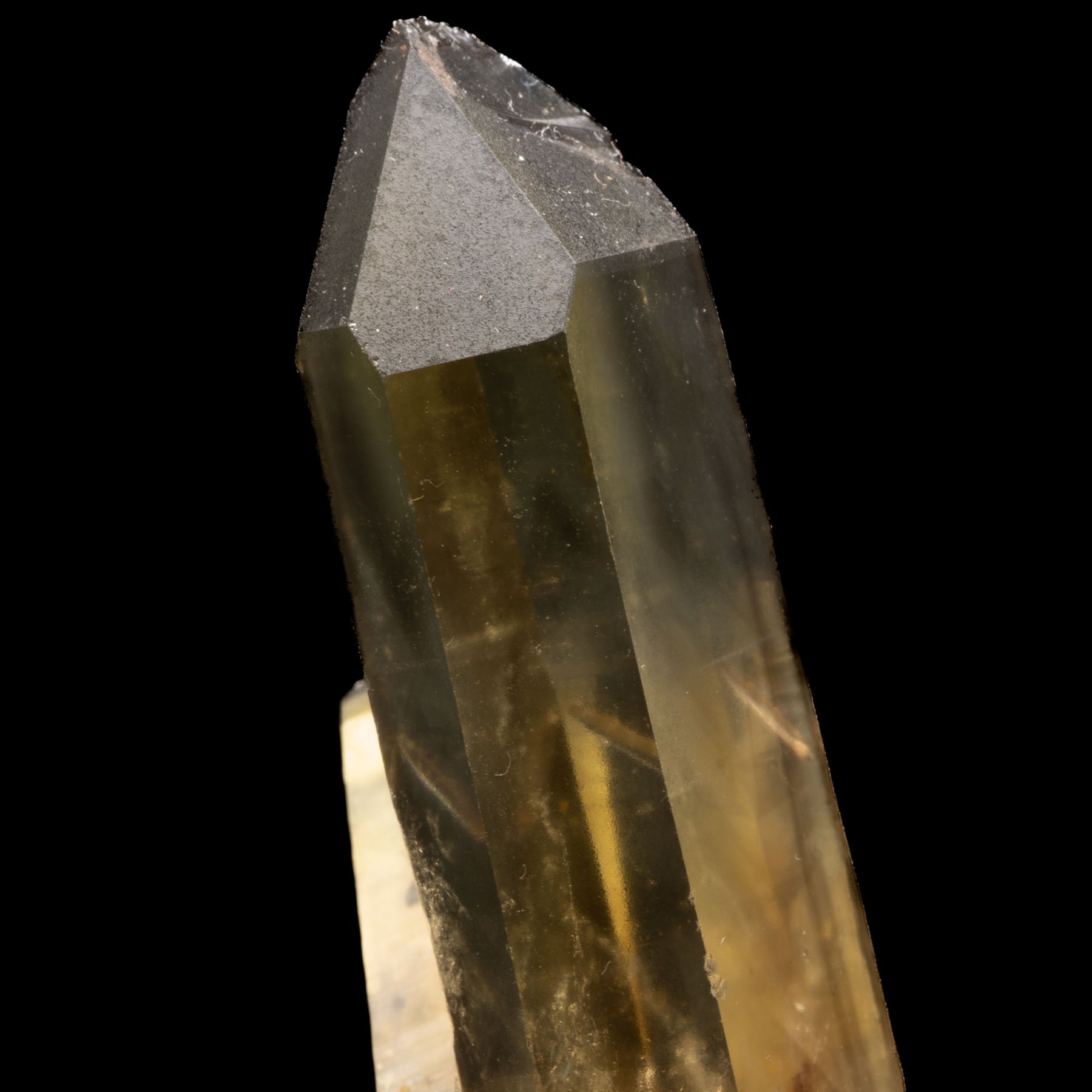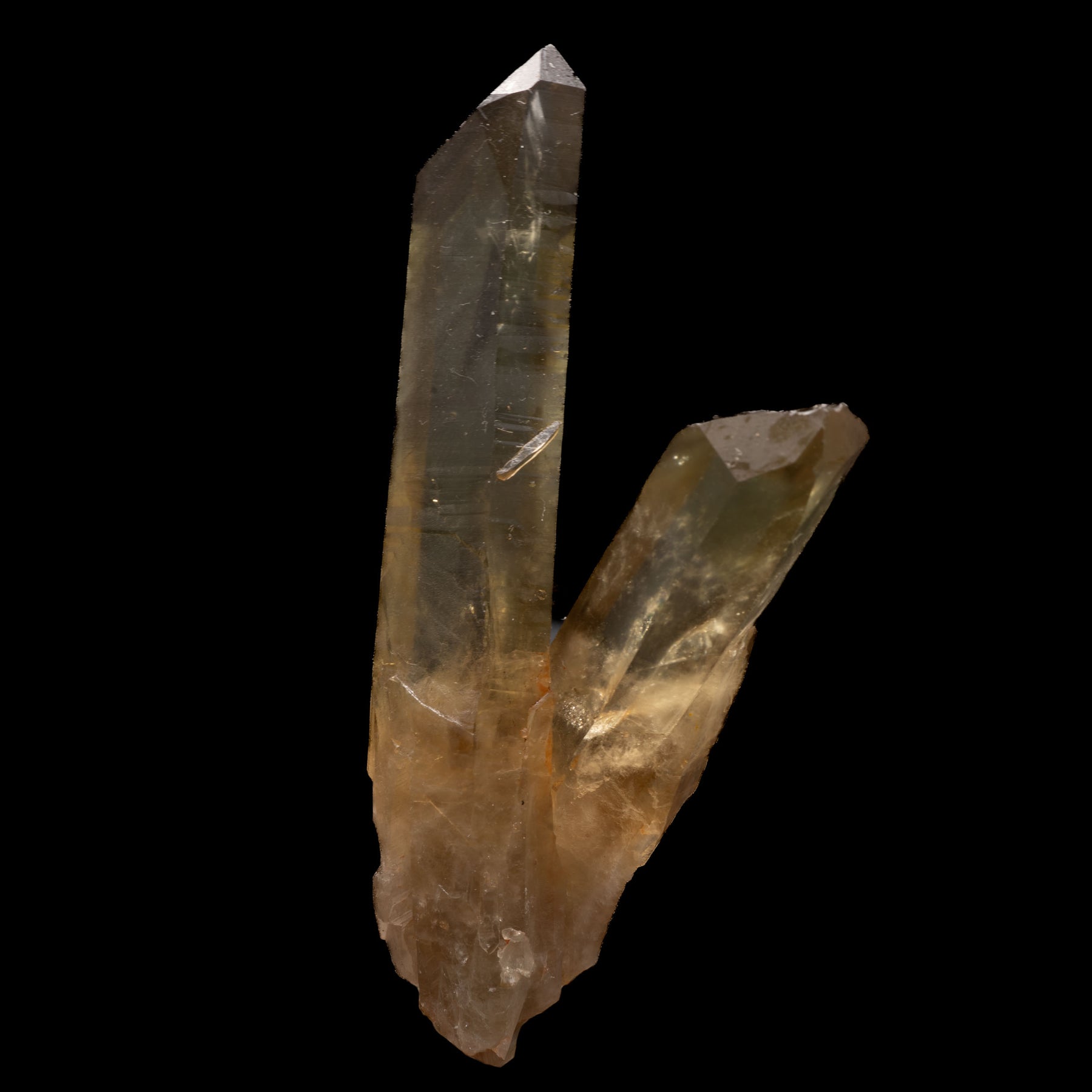 Genuine Citrine Crystal Point 91g
Step into a world of radiant elegance with this immaculate Citrine duo, hailing from Brazil's rich mineral terrains. Aesthetically pleasing to the eye, this specimen displays two flawlessly terminated points, artfully arranged in a harmonious 'V' formation. Both arms of the 'V' extend in their golden-yellow splendor, shimmering with unparalleled luster, converging seamlessly at the base. Together, they form a symbol of unity, strength, and perfect symmetry. Whether placed as a centerpiece or held close as a token of nature's exquisite artistry, this Citrine marvel is a testament to purity and perfection."

Citrine Dimensions
Mandrosonoro, Madagascar.
Height: 93 mm ≠ Width: 60 mm ≠ Depth: 27 mm
5 minute read
Unearthing the Mysteries and Beauty of Natural Citrine from Madagascar
Natural citrine from Madagascar is known for its vibrant yellow and orange colors and its unique healing properties. It is said to be a powerful stone of abundance, helping to manifest prosperity, success, and inner peace. In this blog post, we will explore the properties of natural citrine from Madagascar and it's beauty.