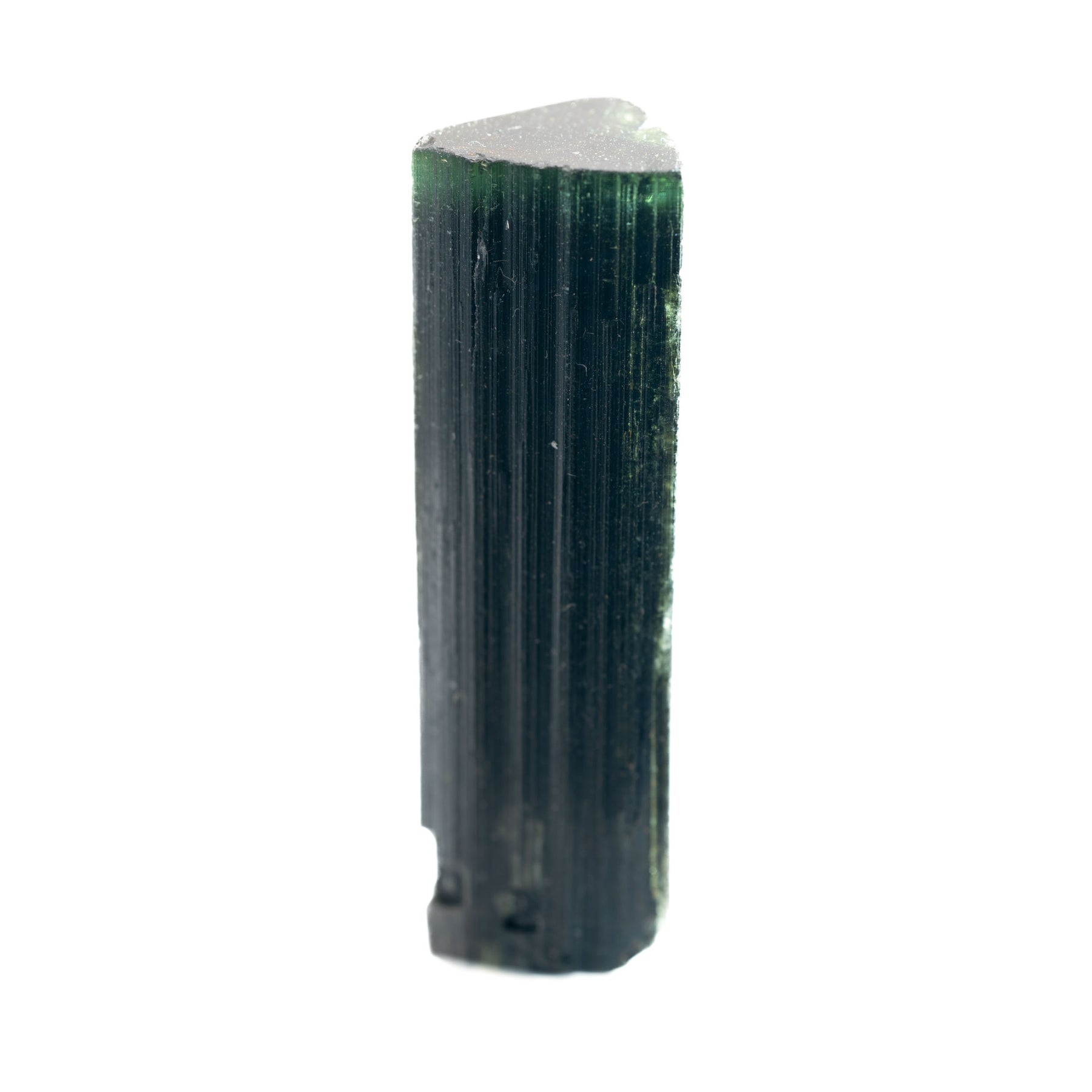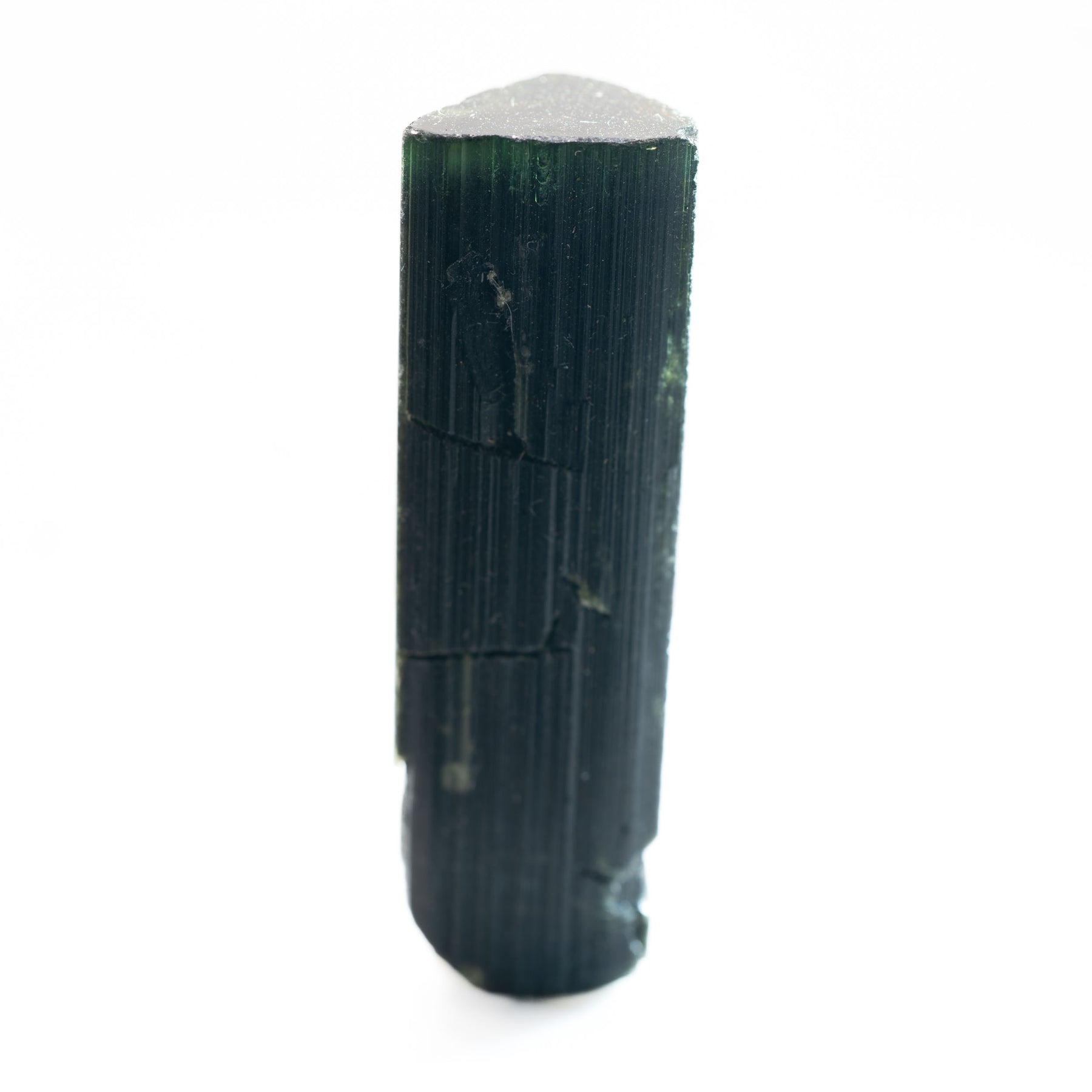 Green Cap Tricolor Tourmaline 17g
A spectacular Blue-cap black elbaite tourmaline with zoning ranges between a deep blue, forest green and a black block base. 
Locality Gilgit district Pakistan.

You will receive the crystal pictured in this photograph. This photograph was taken with a light source illuminating behind the specimen. 
DImension: 43.7 x 14.3 x 12.6mm
Weight: 17g
Dimensions
Height: ≠ Width: ≠ Depth:
A Guide to Crystals & Minerals
NAKED DIARY