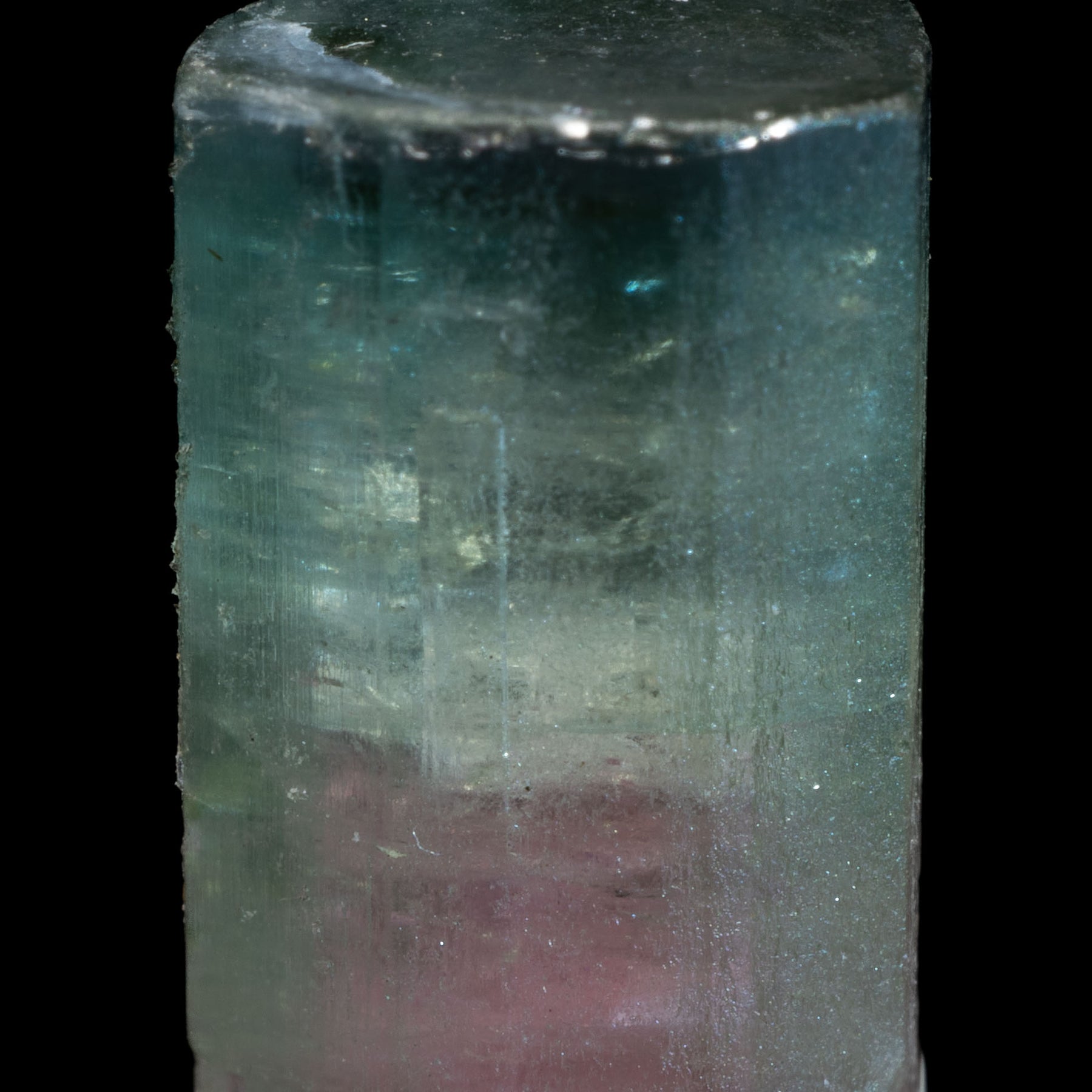 Watermelon Tourmaline Rainbow 5.2ct
Dive deep into the captivating hues of this gemmy watermelon tourmaline. With a magnificent play of green, blue, and yellow zones that cradle a tender pink center, this specimen is a testament to nature's artistic prowess. Originating from the revered gem mines of Paprok, Afghanistan, its authenticity and allure are unmatched.

The crystal captured in the accompanying photograph is the exact piece you'll receive, ensuring the unique charm it exudes is reserved solely for you. The luminous quality you observe is accentuated by illumination from behind, showcasing its translucence and radiant zoning.

Specifications:

Dimensions: 12.5 x 6.5 x 6mm
Weight: 5.2ct
A piece not just for the collector, but for anyone who values the rarity and beauty that Earth's treasures can offer.

Dimensions
Height: ≠ Width: ≠ Depth:
A Guide to Crystals & Minerals
NAKED DIARY